Back to Publications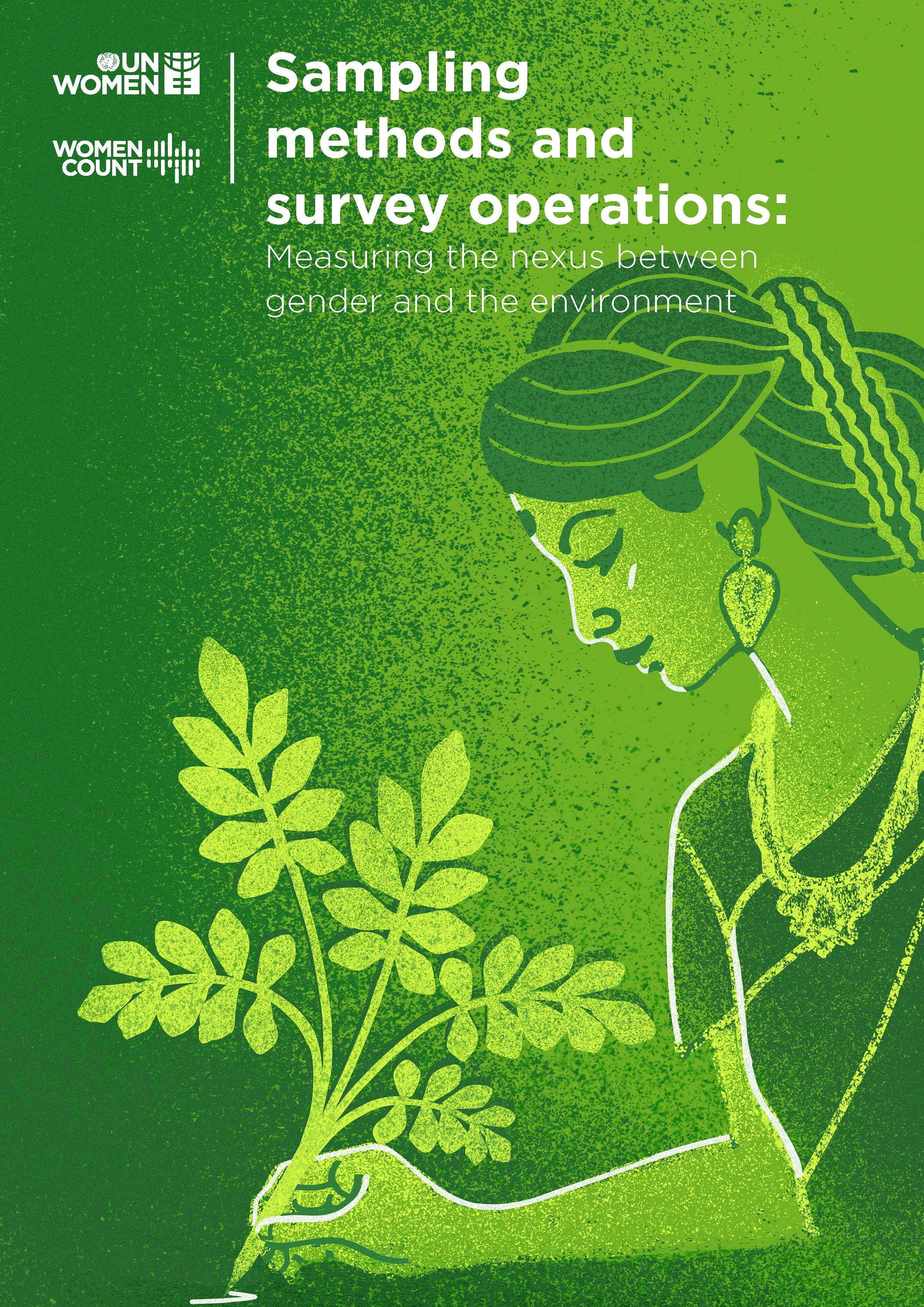 Sampling methods and survey operations: Measuring the nexus between gender and the environment
The Model Questionnaire on Gender and the Environment was developed to support countries in implementing national surveys to gather information on how women and men interact with the environment, including in the context of disasters, climate change, natural resource management and environmental decision making. 
To further support countries with the implementation of these surveys, UN Women has developed a suite of tools, such as these Sampling Guidelines. Other tools include an Enumerators Manual and CAPI syntax.
These Sampling Guidelines showcase a list of essential considerations and steps to follow. Implementing the survey requires a three-stage sampling method. As the modules refer to multiple economic and non-economic areas encompassing agriculture, fisheries, garbage management and many more, sampling strategies must include women and men engaged in these environment-specific sectors for pay, profit, leisure, tradition, religion and other purposes. It is recommended that all eligible women and men ages 15 and over in a household are interviewed. In the event of budget limitations, a minimum of one man and one woman per household should be interviewed. The two respondents must be selected at random, and thus may or may not include the household head. Where interviewing minors poses legal or operational difficulties, the sample can be adjusted to those ages 18 and over.