Back to News
Experts call for better measurement of the gender-environment nexus in Asia-Pacific
Bangkok
Dr. Vandana Shiva addressing the group of Experts on gender and the environment.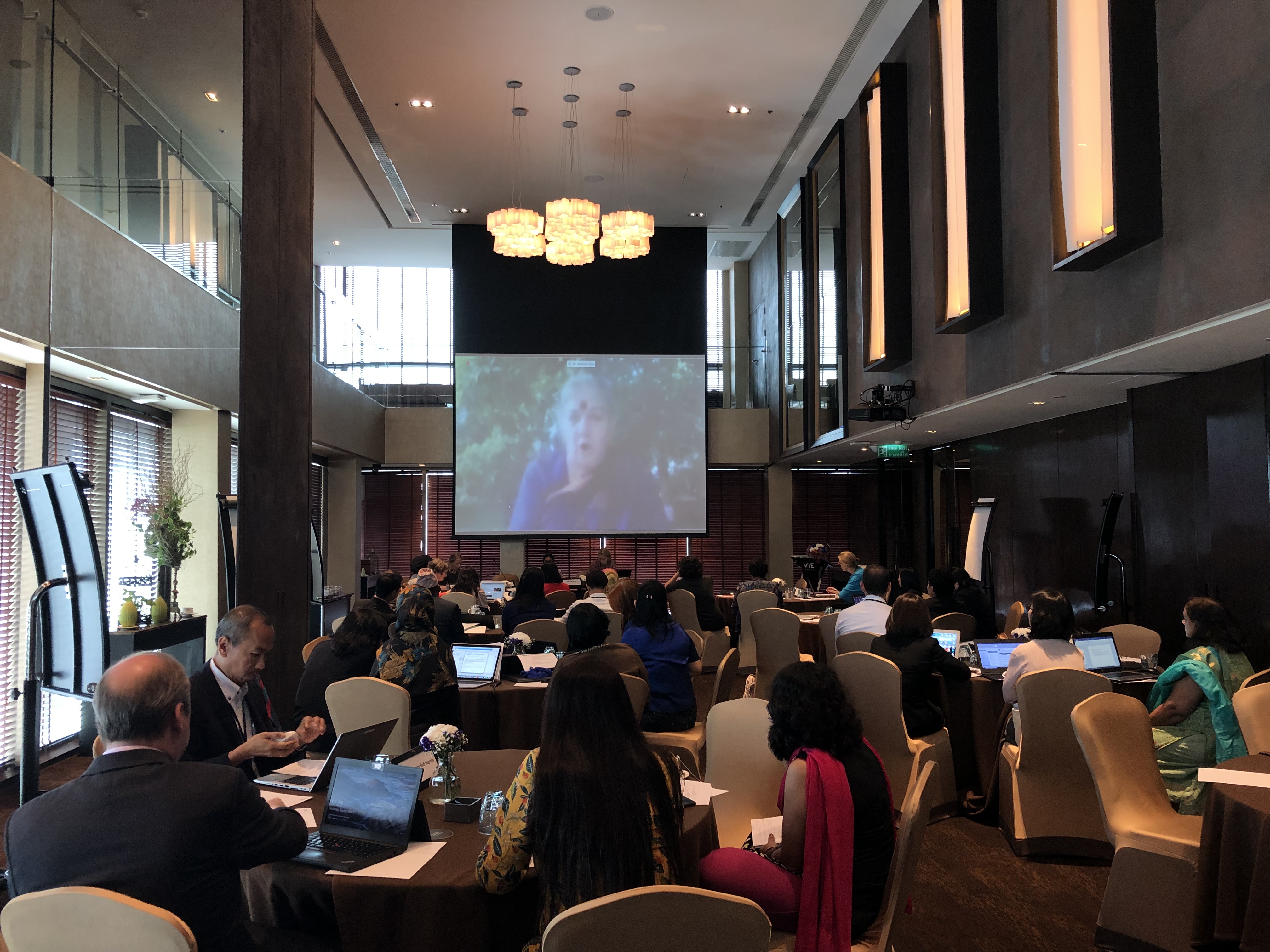 Experts met in Bangkok last week to discuss a strategy to start filling existing data gaps to assess the connections between gender and the environment. They highlighted the need to produce data to better understand the important role that women in Asia and the Pacific play in key environmental issues such as biodiversity conservation, sustainable production, natural resource management and waste management. In addition, experts highlighted that better statistics are also necessary to understand women and men's differentiated vulnerability to disasters and the effects climate change. 
To jumpstart the collection and use of gender data around these issues, experts called for the creation of a regional mechanism on measuring the gender and environment nexus. The mechanism must be tasked with enhancing statistical capacity to produce data in this area, support advocacy and fundraising efforts to support this endeavor and enable the sharing of experiences and lessons learned among countries across the region.
The meeting was organized by UN Women, UN Environment, IUCN and ESCAP, and was attended by more than 60 representatives from NSOs, ministries of Environment, Disaster management agencies, Ministries of Women, civil society organizations, UN Agencies and numerous research institutions from the Asia-Pacific region. 
Presentation files
---