Back to News
Asia-Pacific collaborates on designing a training curriculum on Gender Statistics
Bangkok
The second meeting of the Subgroup on Gender Statistics Training took place in Bangkok on 15-17 July. Photo: UN Women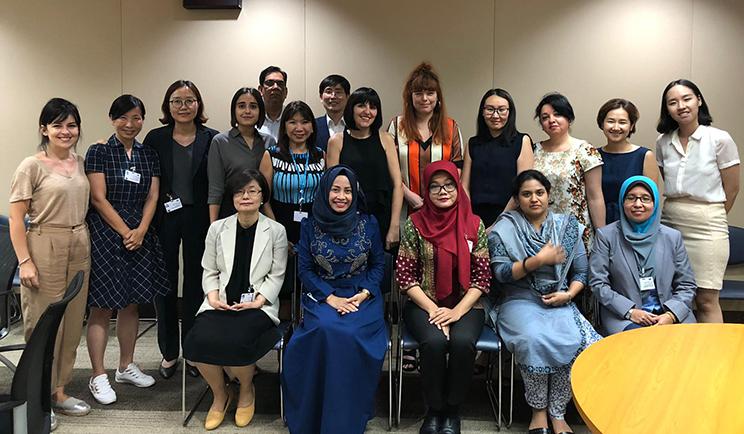 Data producers and users in Asia and the Pacific are working together to develop a curriculum for training on gender statistics, the first of its kind. The work on the curriculum, which begun in 2018 and has been guided by the Subgroup on Gender Statistics Training, is expected to be completed before the end of 2019. The curriculum will consist of three different training modules, each of which will include a number of chapters with recommendations on key thematic areas that training on Gender Statistics should include. In addition, chapters will be accompanied by a relevant syllabus, exercises, power point presentations and other useful materials. Once finalized and tested, the curriculum will be made available by UN Women for all countries to use. 

The second meeting of the Subgroup on Gender Statistics Training (SGGST), a subsidiary organ within the Network for the Coordination of Statistical Training in Asia and the Pacific, took place on 15-17 January 2019 in Bangkok, Thailand. The meeting was organized by UN Women's Regional Office for Asia and the Pacific, in coordination with UN-SIAP. The members of the Subgroup, which include representatives from National Statistics Offices, national statistical training institutes, academia, the media and civil society organizations, provided insightful feedback for furthering the development of the curriculum. Members also committed to further support the finalization of the technical materials and pilot-test the curriculum in their respective countries. 


The summary of the discussions and other relevant materials utilized during the Subgroup meeting can be found here.