Back to Stories
Unpaid care and domestic work: we're not all in the same boat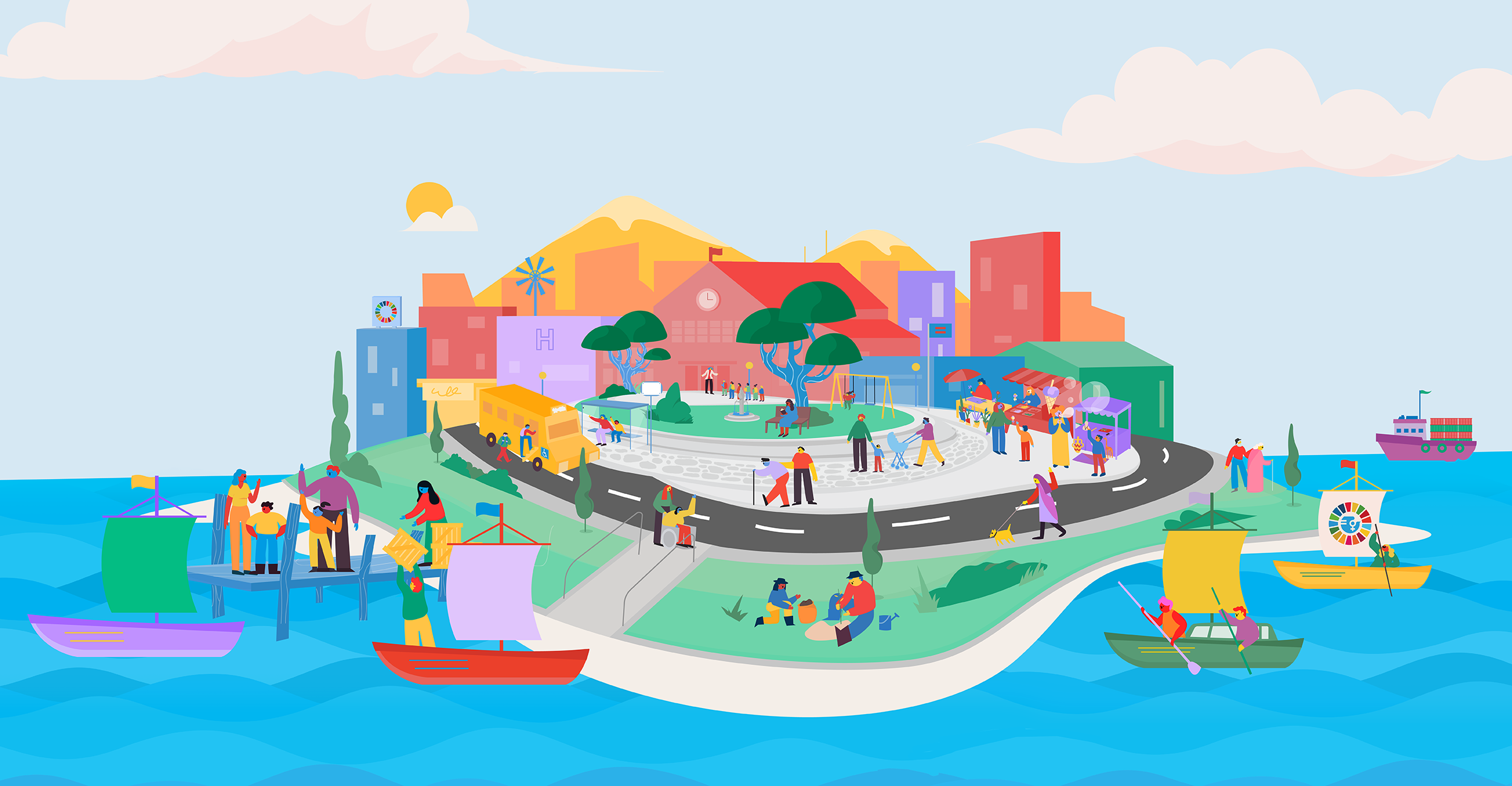 The observance of The International Day of Families serves as opportunity to promote awareness of issues relating to families, including how social and economic shocks affect their well-being. 
This year, International Day of Families will be observed amid a global health and social crisis. In uncertain and stormy times like these, more than ever, it's our diverse families, and women who are often the primary caregivers within them, that keep us afloat. But, amid the storm, not every woman is in the same boat. There are those who may sail through in less patchy waters, while many others will struggle to get by as they tug extra loads of unpaid care work and grapple with income and job losses. And then there are the most vulnerable, who will be left shipwrecked if the State, markets and other family members don't come to the rescue. 
On 15 May, UN Women launched an interactive online experience based on the boat metaphor that lets you calculate just how many years you are likely to spend on unpaid care and domestic work in your lifetime, and why this matters.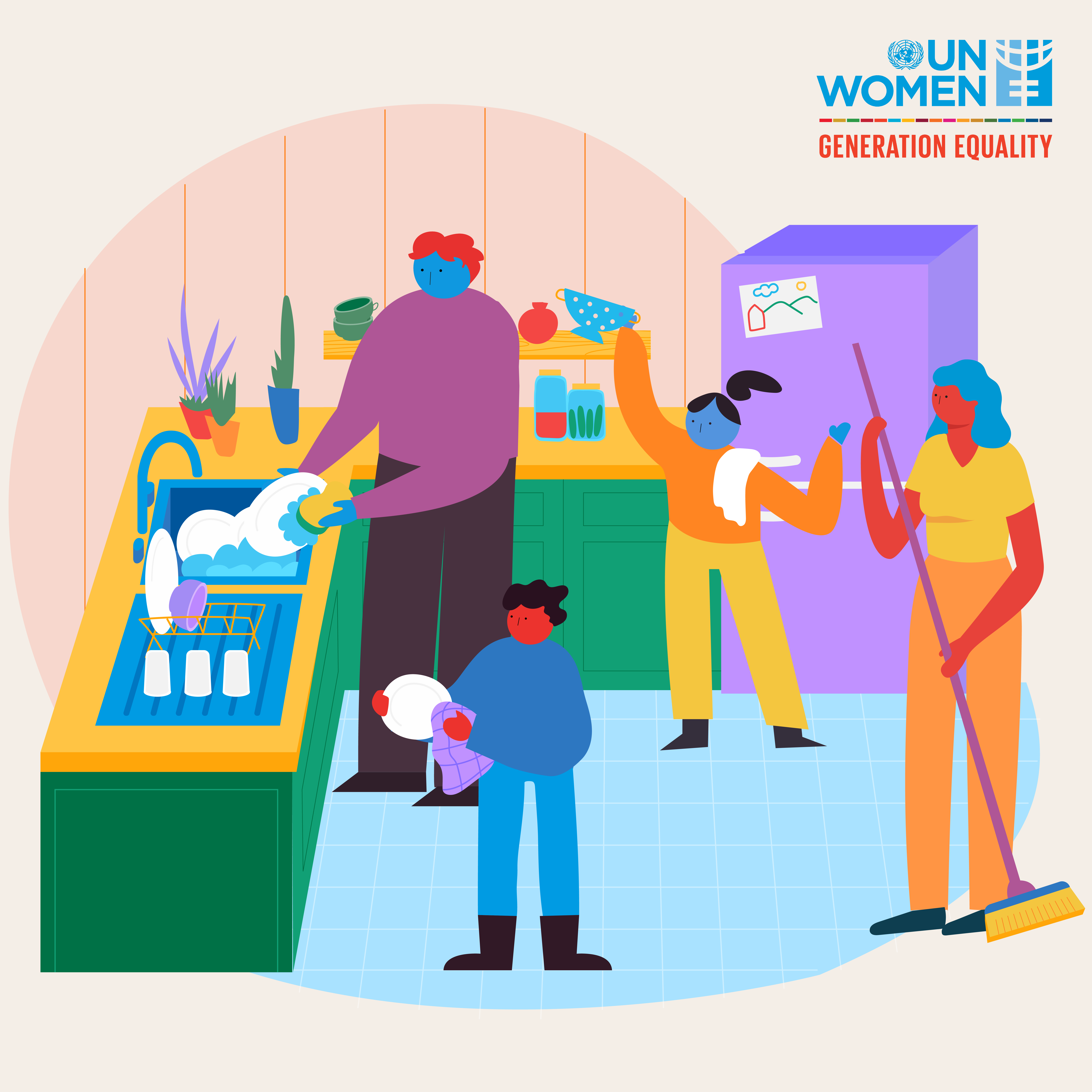 You start by choosing an avatar, then selecting the unpaid care and domestic chores you do on a 'typical' day or week, and which you do at the same time. Next, you'll indicate exactly how many hours you normally spend sleeping, on paid work, on unpaid domestic and care work, and on other activities during an average day – repeating the process for a typical 'day off'.
The calculator will then crunch the numbers to estimate the amount of time you'll spend on unpaid work throughout your life. You'll also get a chance to see the global averages for men and women, prior to COVID-19. The results may surprise you!
After seeing your results, keep rowing through the eyes of a woman, whose unpaid care and domestic work helps societies thrive but has consequences when she takes on an uneven share. Then, learn what we can all do to even the load. Once your boat is docked, don't forget to click the 'Learn more', "Care more" and "Share more" links to explore educational resources, get involved and share your results. 
For a deeper dive on the topic, check out UN Women's Progress of the World's Women 2019–2020 on Families in a Changing World, to know more about global data on family households and women's unpaid care burdens within the household. A just-released UN Women and ILO joint publication also provides additional insights into the distribution of domestic and care responsibilities for various types of families. It confirms that worldwide, regardless of family and household type, women assume a disproportionate burden of the household work in comparison with men, with these loads expected to increase even further during the COVID-19 pandemic. Lone mothers and essential workers on the front lines are acutely vulnerable, as they are more likely to work in lower-paying, vulnerable occupations and be unable to share the care burden. 
On this International Day of Families and during this 25th anniversary year of the Beijing Declaration and Platform for Action, let's pledge to balance the load of chores and unpaid care work at home and ensure that everyone is in the same boat, so women and girls can achieve their full potential. Join us by discovering what your boat looks like with UN Women's unpaid care work interactive.
 
---
Antra Bhatt is a Statistics Specialist with UN Women's Research and Data Team. Prior to joining UN Women, she was a researcher at Tata Institute of Social Sciences, Mumbai, India. She holds a PhD in International Development from the University of Rome –'Tor Vergata', Italy and a Master's degree in Public Policy from the University of Chicago Harris School of Public Policy.
Ginette Azcona is a Research and Data Policy Specialist at UN Women. She manages the data and statistics for UN Women's flagship reports. Before joining UN Women in 2010, she was part of the research and writing team for UNDP's Human Development Report Office. Ginette has authored numerous publications on human development, human rights, social justice and gender and development data and is UN Women's leading focal point on gender, data and the SDGs.