Back to Publications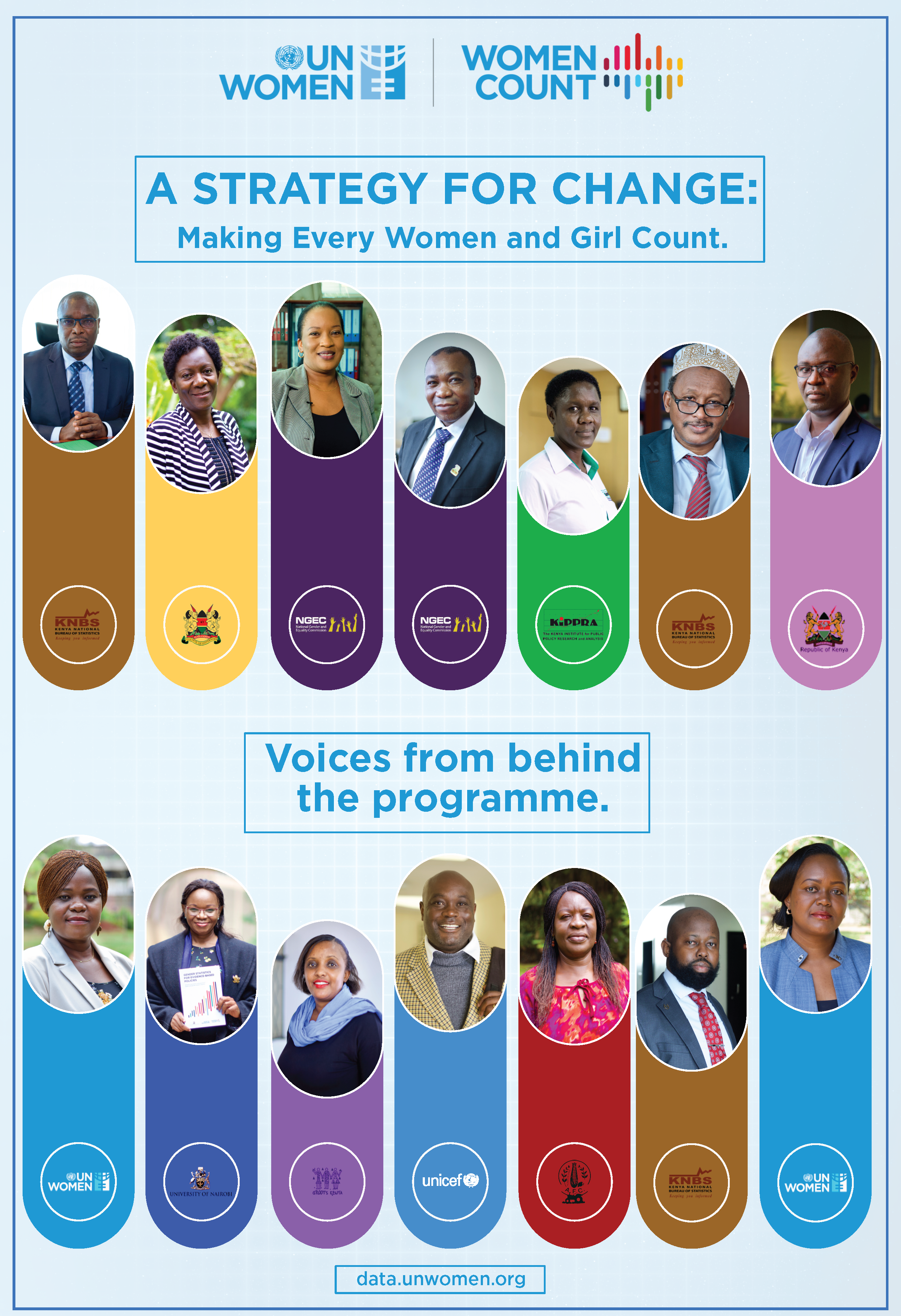 Voices behind the programme (Women Count Kenya Phase I)
This publication highlights the milestones, challenges and experiences in implementing Phase I of the Women Count programme in Kenya. The successful implementation of the first phase of the programme is attributed to a robust coordination mechanism leading to strong overall programmatic impact. 
The programme's priorities, informed by a 2017 national assessment, focused on:
Strengthening the policy and financial environment to enable gender-responsive national adaptation and effective monitoring of the SDGs
Strengthening the production of gender statistics to enable the monitoring of national policies and reporting commitments under the SDGs, CEDAW, the Beijing Platform for Action and the MTP III
Ensuring that gender statistics are accessible to all users (including governments, civil society, academia and private sector) and can be analyzed to inform research, advocacy, policies and programs, and promote accountability
The programme was implemented through a collaborative approach with various entities, including the Kenya National Bureau of Statistics, State Department for Gender, Council of Governors, National Gender and Equality Commission, Kenya Institute for Public Policy Research and Analysis, the Agricultural Finance Corporation, the Monitoring and Evaluation Directorate (MED) at the State Department for Planning,  University of Nairobi, GROOTS Kenya, UN Resident Coordinator's Office, UNICEF Kenya, UNFPA Kenya, OXFAM Kenya and CARE Kenya.
The Women Count Kenya team is grateful to all the stakeholders for their role in the success of the programme.