Back to Publications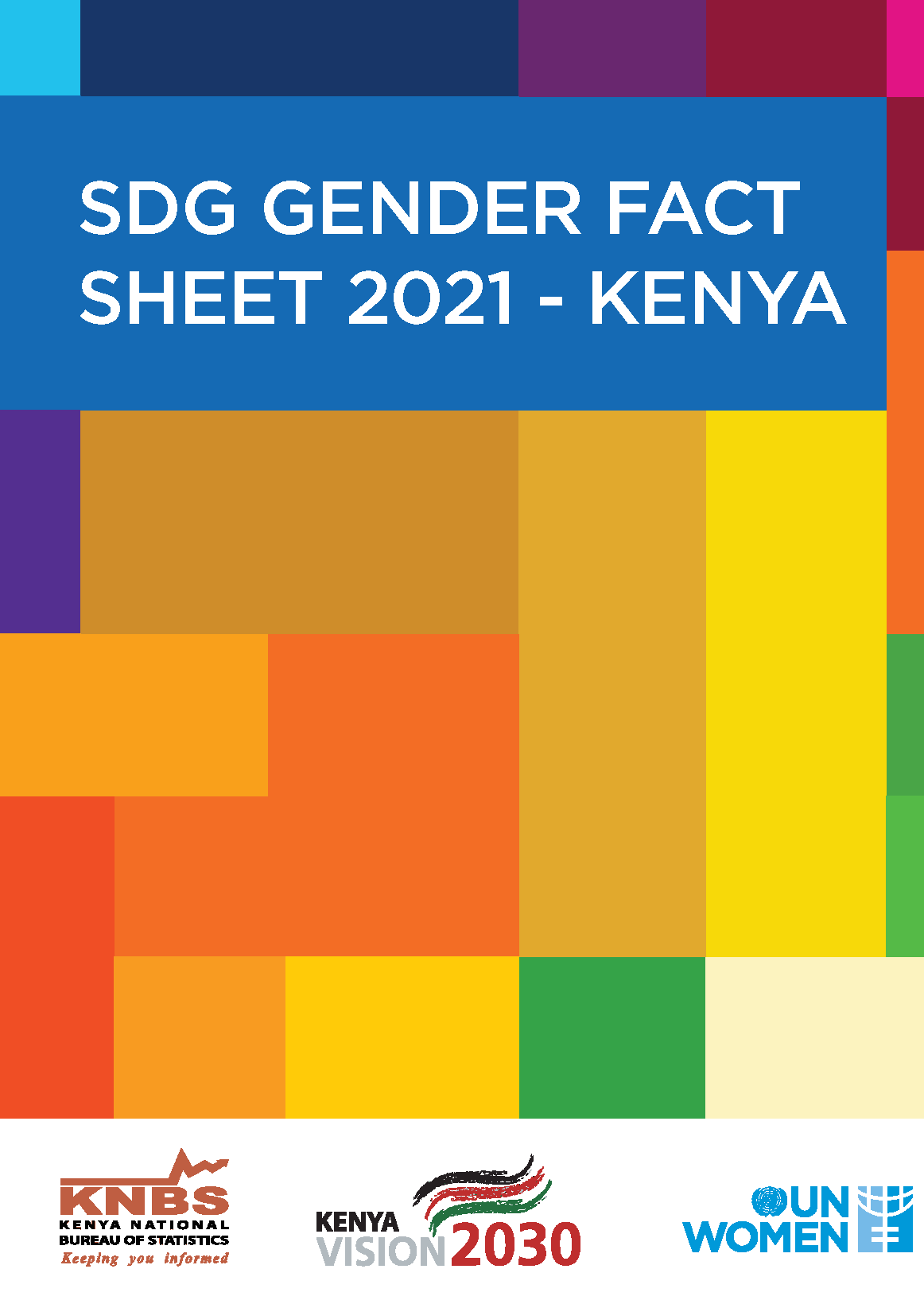 Kenya SDG gender fact sheet
This is Kenya's first ever national SDG gender indicators fact sheet. It provides precise information to the Kenya National Statistical System (NSS) on progress towards the gender-related SDG indicators. The fact sheet will raise awareness on the importance of gender data and reveal existing gender inequalities and gender data gaps in social, economic, environmental and political dimensions.
Based on the factsheet, 53% of the minimum set of Gender indicators (42 out of 80 SDG minimum set of Gender indicators) have been produced. In addition, out of the 131 indicators of Kenya's SDG National Indicators framework (2020), there are 42 gender-specific indicators, out of which 26 (61.9%) have been produced. 
The factsheet was developed by reprocessing existing datasets to generate estimates for indicators, reviewing the National SDG indicator Framework and the 80 SDG Gender-Related Indicators, and borrowing from experiences in developing the Minimum Set of Gender Indicators as well as experiences from the Uganda and Tanzania country offices. It was developed by Kenya National Bureau of Statistics with financial and technical support from Women Count Kenya.