Back to Publications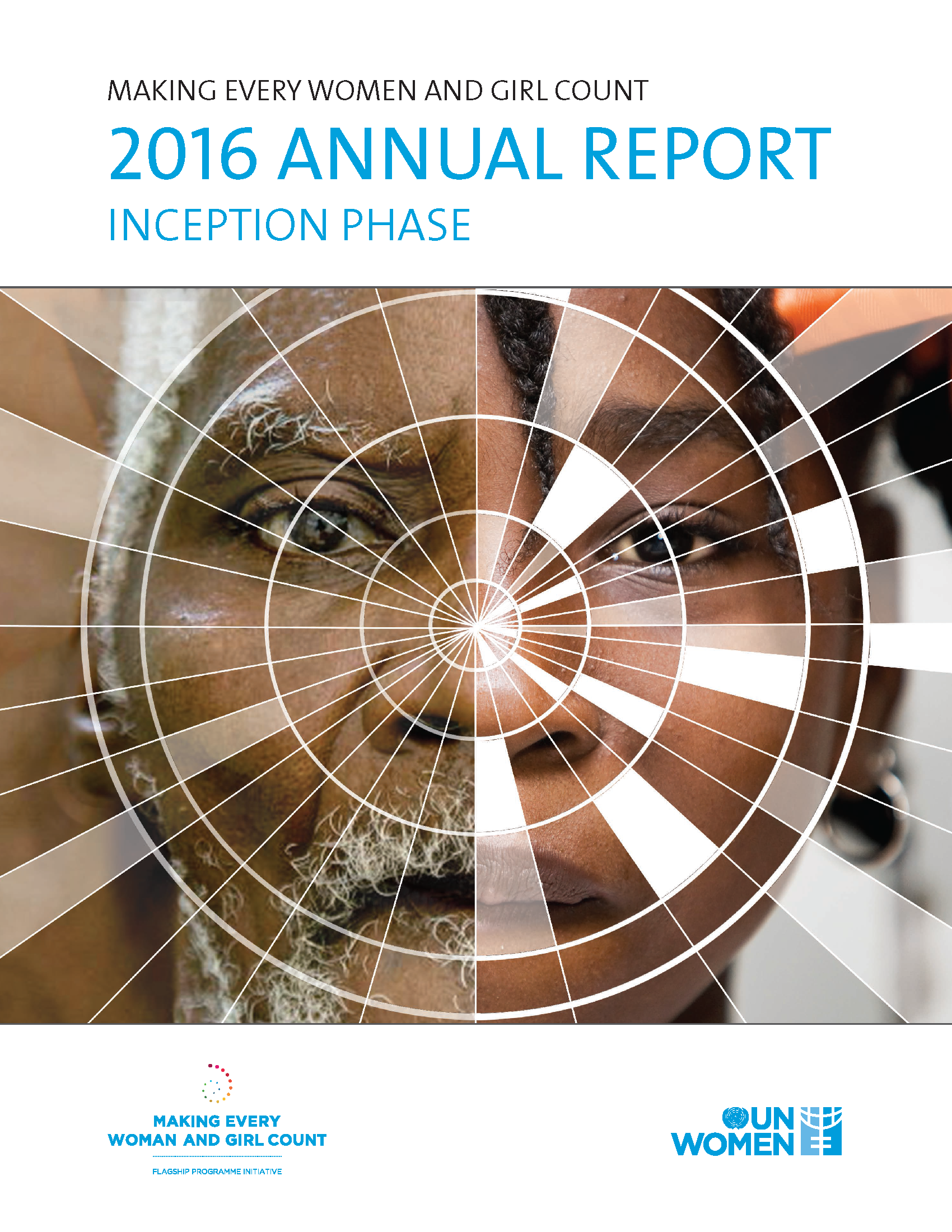 Making Every Woman and Girl Count: 2016 annual report: Inception phase
The 2016 annual report is the first progress report of the flagship programme initiative, Making Every Woman and Girl Count (MEWGC), prepared for the calendar year 2016, covering the period from April through December 2016.
MEWGC aims to effect a radical shift in the production, availability, accessibility and use of quality data and statistics on key aspects of gender equality and women's empowerment. This report provides an overview of the key achievements during the inception phase of the programme.
Some of the key highlights of this report include:
Launch of the programme
First meeting of the Steering Committee
Methodological research for the gender-related Tier III SDG indicators, and data compiled for Tier II indicators, where UN Women is a custodian agency
A joint programme to improve statistics on violence against women was developed with WHO in collaboration with UNICEF, UNFPA and UNSD.
View online/download
Order printed/published version
Languages available: English
Order from: gender.data@unwomen.org
Bibliographic information
Publication year: 2017
Number of pages: 30