Back to Publications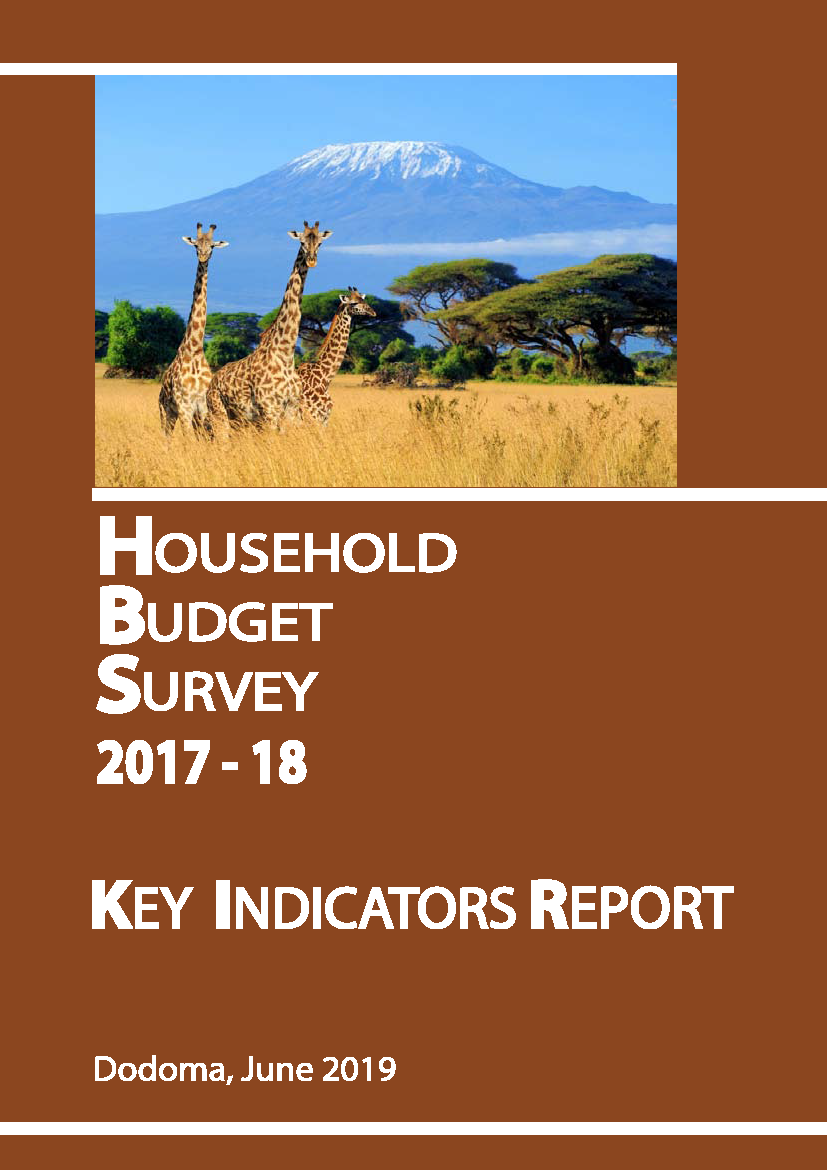 Key Indicators Report: Tanzania Household Budget Survey 2017-18
The main objective of the 2017-18 HBS was to obtain current information on poverty estimation and its associated characteristics and to assess the progress made in
improving the living standards of the people. The result will be used for monitoring the implementation of national, regional and global commitments such as Tanzania
Development Vision 2025, national Second Five Year Development Plan (FYDP-II 2016/17 2020/21), East Africa Community Vision 2050 (EAC 2050), Africa Development Agenda 2063 (ADA 2063) and Global Agenda 2030 on Sustainable Development Goals (2030 SDGs).
Specifically, the 2017-18 HBS aimed at:
Providing series of data for assessing poverty and changes in the households' living standards over time; and for monitoring and evaluation of the impacts of socio-economic policies and programs on the welfare of people;
Providing baseline data for compiling household accounts such as the Private Final Consumption Expenditure (PFCE) component of the demand side of Gross Domestic Product (GDP) as recommended in the System of National Accounts (SNA); and
Rebasing of GDP and Consumer Price Indices (CPI).
Bibliographic information
Publication year: 2019
Number of pages: vi+28