Back to Publications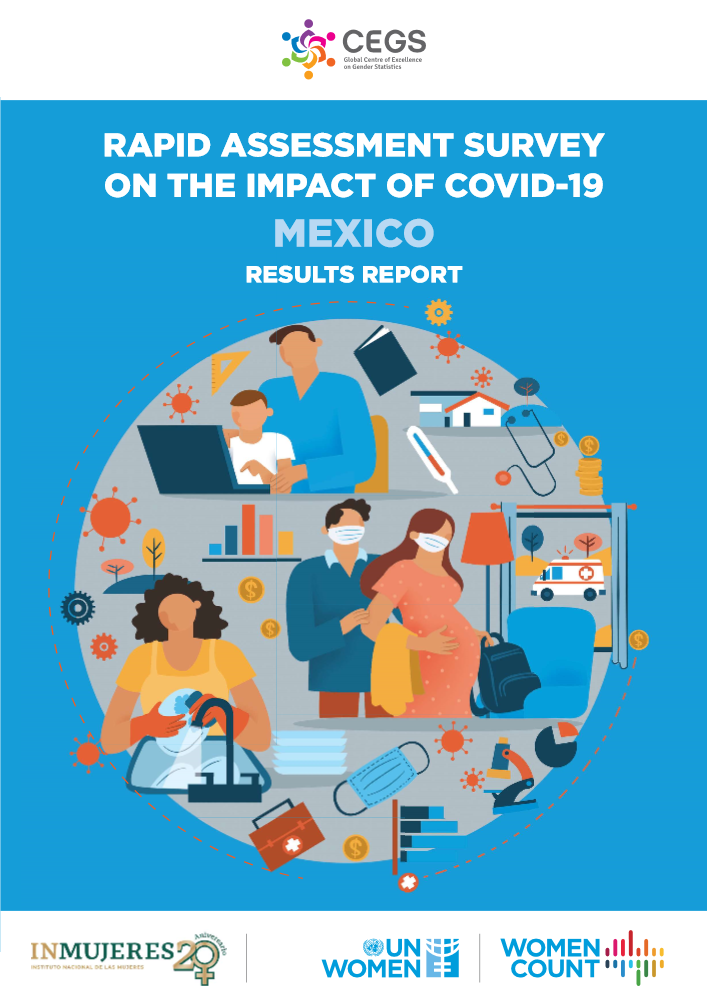 COVID-19 Rapid Gender Assessment (Mexico)
In order to generate data to evaluate the impact of COVID-19 on women and men in Mexico, UN Women, through the Global Centre of Excellence on Gender Statistics (CEGS) and in alliance with the National Institute of Women (INMUJERES), conducted a rapid gender assessment on the Impact of COVID-19.
The report, published in both English and Spanish, is based on a global methodology promoted by the Women Count programme to provide sex-disaggregated data on the impact of the pandemic on people's lives and livelihoods. It explores the effects on the areas of employment, division of household chores and care work, as well as the emotional impact of months of social distancing and home confinement.
The findings show a disproportionate impact on women and girls. According to the estimates, two thirds of self-employed women lost their business during the pandemic. The increased burden of household and care work, due to pandemic-mitigating measures, is mainly shouldered by women and girls. Notably, women with young children have experienced the largest increase in time devoted to household chores and care, which limits their possibilities of entering the labour market and earn a livelihood. 
This study's results will provide policy- and decision-makers with reliable evidence and information to plan gender-responsive recovery measures and interventions.