Back to News
Gender equality infographic wins award in Rwanda
Rwanda
The team awarded second place for their infographic on gender equality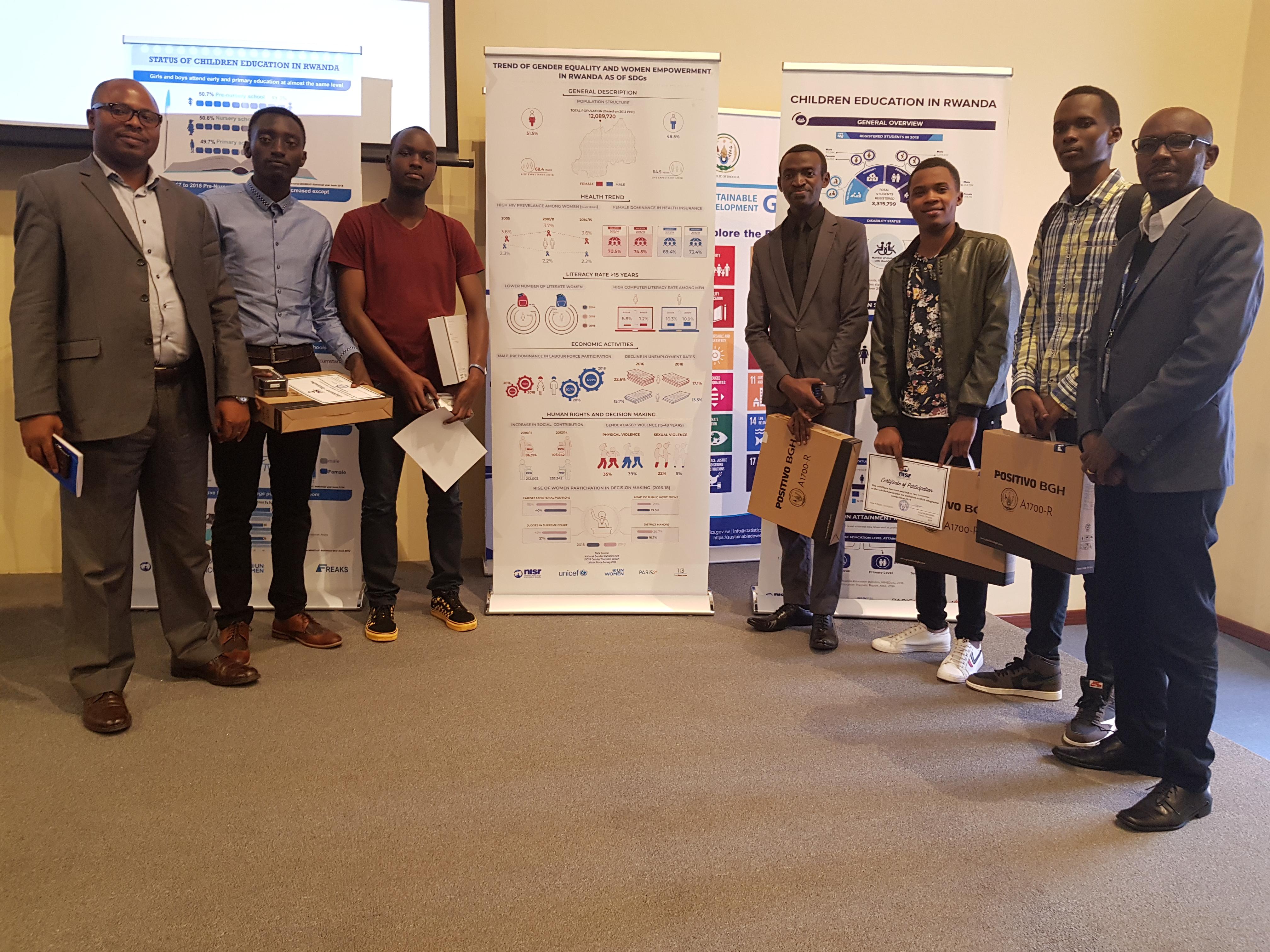 An infographic using gender data has won second place in the 2019 infographic competition organized by the National Institute of Statistics of Rwanda (NISR). The top three infographics are now available on their website. The competition is part of the country's annual African Statistics Day commemoration. 
NISR organizes an annual competition with university students every November, to raise awareness of the role of statistics in economic and social development. The 2019 competition was supported by the Women Count Africa project. A total of 258 students participated from 15 universities, out of whom 45 students were shortlisted (10 women and 35 men) based on their preliminary submissions. The 45 finalists were then mentored through a nine-day coaching workshop, where they received guidance from professionals and other experts to improve their respective submissions. Following the workshop, the students submitted revised infographics in teams. 
The top three teams were then announced at the 2019 African Statistics Day event at the NISR training centre on 12th December. Second place was awarded to the infographic on "Trends of gender equality and women's empowerment in Rwanda as part of the SDGs", which was based on the 2019 National Gender Statistics Report, supported by UN Women.
The winning infographics have now been made public on the NISR website and will be used as advocacy and dissemination tools to promote increased data use.