Back to Publications
Kenya AFC Survey Baseline Report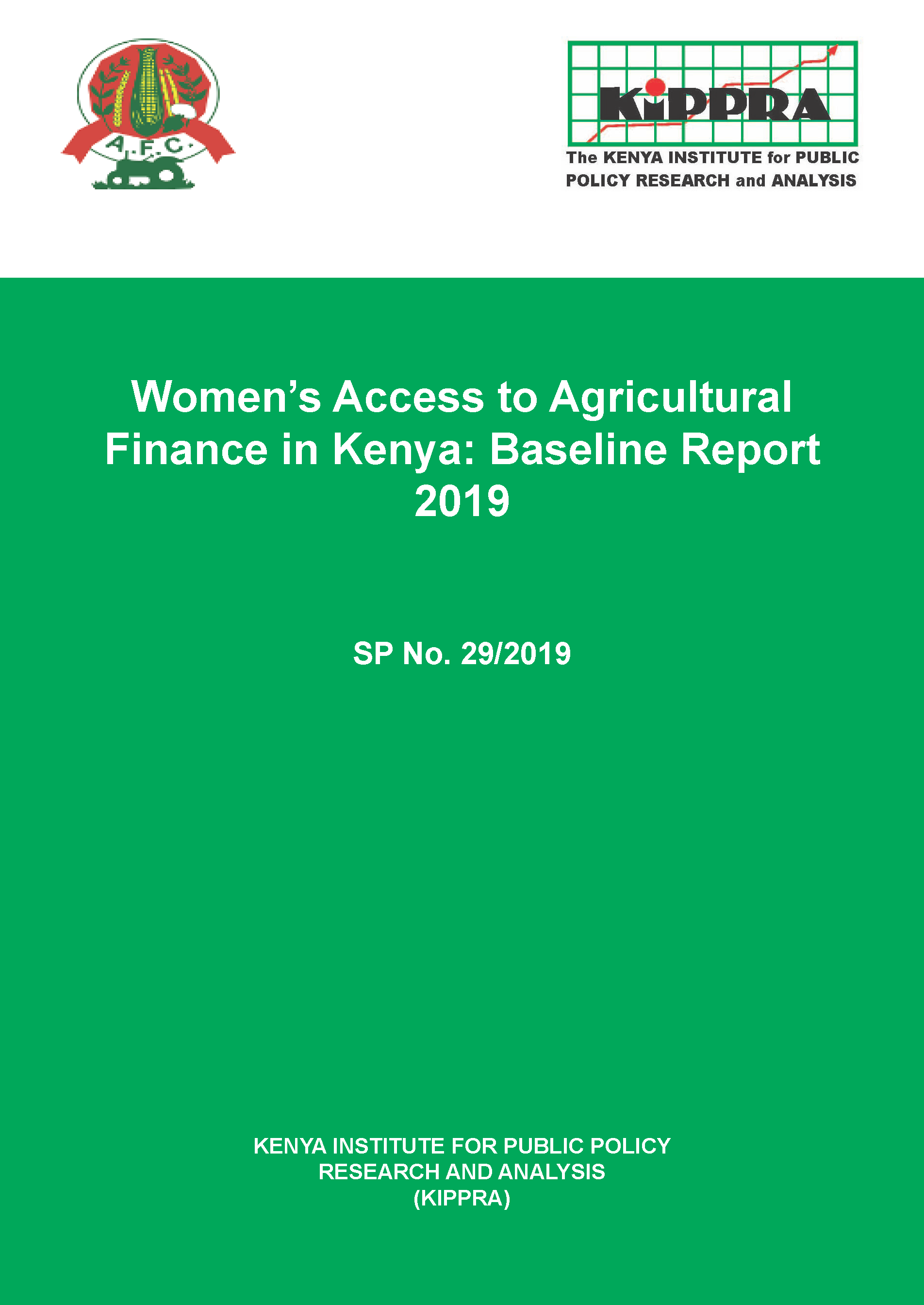 Women's Access to Agricultural Finance in Kenya: Baseline Report 2019
The Agricultural Finance Corporation in Kenya (AFC) has designed the Women's Affirmative Access Window (WAAW) programme to drive financial inclusion in agrifinance. Through this programme, AFC aims to enhance women's access to agrifinance across the agricultural value chains by increasing agricultural loans to women to approximately Ksh 1.4 million per day in a calendar year or Ksh 1 billion (US$ 10,000,000) in a period of 2 years.
A survey was commissioned aimed at establishing the status of access to agricultural finance by women in Kenya. The findings of the survey are expected to guide in developing effective and coherent strategy in programming of the WAAW initiative; setting a reference point for later comparison and measurement of achievements of set interventions; devising an appropriate M&E tool; catalyzing discussions on the means of addressing identified challenges and build on success stories; and providing information that can be used to assess broader agricultural financial access issues. The baseline study was undertaken under the leadership of the Kenya Institute for Public Policy Research and Analysis (KIPPRA) and the Kenya National Bureau of Statistics (KNBS). The study was supported by UN Women's Women Count programme in Kenya, the Food and Agricultural Organization of the United Nations (FAO) and the European Union (EU).
 
This Baseline Survey Report was launched on 6th December 2019 in Nairobi.
Bibliographic information
Publication year: 2019
Number of pages: xxiv + 136
Publishing entities: KIPPRA, KNBS, UN Women, FAO, EU