Back to Publications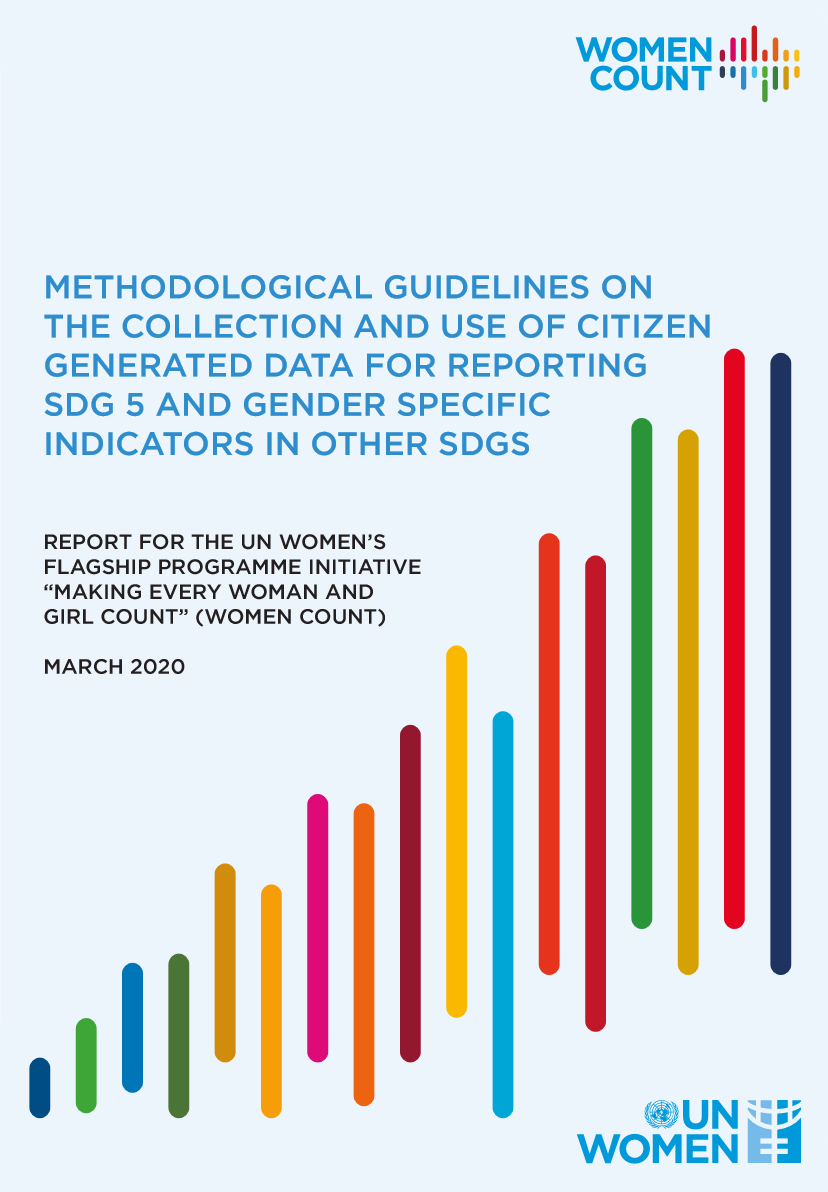 Methodological guidelines on the collection and use of citizen-generated data for reporting SDG 5 and gender specific indicators in other SDGs
The world of data is changing exponentially with greater volumes of data generated and delivered in shorter time spans than ever before. Within this changing data context, the aspiration of the Sustainable Development Agenda 2030 of "leaving no one behind" places a responsibility on planners and the producers of data to ensure that the voices of citizens and, more specifically, those of marginalized groups and individuals, are included and amplified. 
The Human Rights Approach to data resonates with UN Women's tradition of anchoring its work in participatory approaches and working closely with grassroots organizations. National Statistical Offices (NSOs) still face challenges to identify, adopt, and leverage the opportunities created by the data revolution. Technological change and the need for greater inclusion have made it necessary for them to reconsider the potential role of non-traditional data sources, such as citizen-generated data (CGD), in National Statistical Systems. 
Anecdotal information indicates that citizen-led processes and CGD can make the problems of poor and vulnerable populations more visible. CGD is considered complementary to traditional and official sources.
These methodological guidelines aim to: 
Foster systematic and deliberate data compilation by Civil Society Organizations (CSOs) and the private sector 
Present data production mechanisms for CSOs, adaptation consistent with statistical value chain 
Strengthen CSOs' capacity and knowledge for developing equitable and efficient gender-responsive policies and interventions to inform SDG tracking. 
The guideline targets non-state actors, and other potential users including NSOs, Ministries, Departments, Agencies, development partners, the private sector, research institutions and academia that produce actively generated CGD.