Back to Publications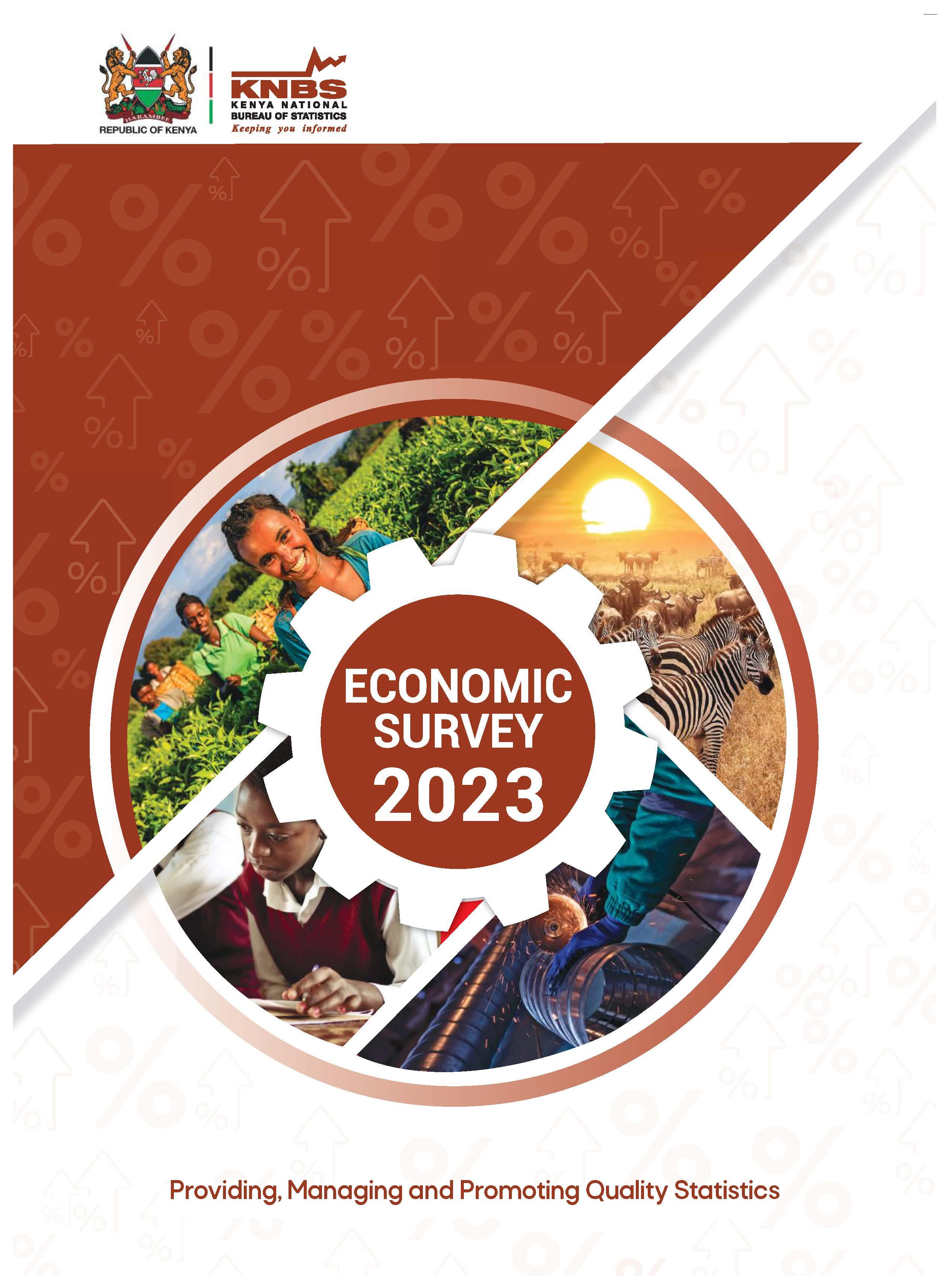 Kenya Economic Survey 2023
The Economic Survey Report is an annual publication prepared by the Kenya National Bureau of Statistics (KNBS) that provides socioeconomic information covering a five-year period. Statistics presented in Economic Survey reports are produced in line with internationally sound and scientific methods that are anchored on the fundamental principles of producing official statistics. In particular, the report presents information on all sectors of the economy based on the Kenya Standard Industrial Classification of all Economic Activities (KESIC), as well as information on other emerging topical issues.
The chapter on Social and Economic Inclusion highlights key issues for gender equality, reflecting government initiatives geared towards availing opportunities for equal participation of women and men in all aspects of human life in Kenya. The socio-economic empowerment programmes mentioned in the chapter include the Women Enterprise Fund, and the Uwezo Fund, which grants loans to women, youth, and persons with disabilities, the Youth Enterprise Development Fund, which grants loans to youth to engage in business, among others. 
The statistics published in the Economic Survey are based on a wide variety of sources including the Government of Kenya's own surveys and censuses, studies carried out by other institutions, and administrative data collected by Ministries, Departments and Agencies, County Governments, and establishments.