Back to Publications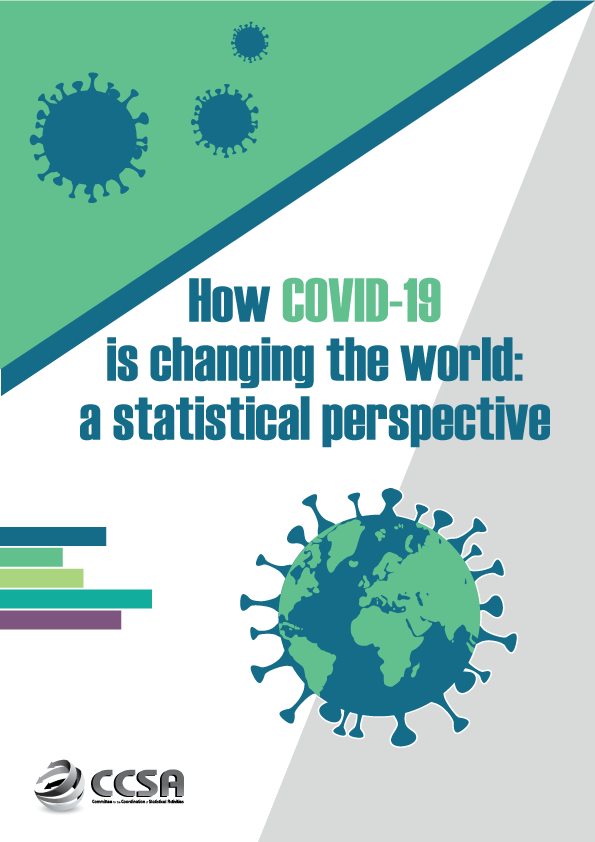 How COVID-19 is changing the world: a statistical perspective
Throughout the COVID-19 crisis, the international statistics community has continued to work together, in partnership with national statistical offices and systems around the world to ensure that the best quality data and statistics are available to support decision making during and after the crisis. This report provides a glimpse into that cooperation. It has been compiled jointly by 36 international organizations, under the aegis of the Committee for the Coordination of Statistical Activities (CCSA).
The United Nations and other partner organizations of the CCSA make a wealth of impartial data and statistics available free of charge with the spirit of promoting facts-based planning. This report presents a snapshot of some of the latest information available on how COVID-19 is affecting the world today. Although a wide range of topics are covered in this report, a consistency of message is clear – this is an unprecedented crisis, and no aspect of our lives is immune. The quantitative knowledge presented in this report covers different aspects of public and private life from economic and environmental fluctuations to changes that affect individuals in terms of income, education, employment and violence and changes affecting public services such as civil aviation and postal services. The report also puts a spotlight on the affects for some sub-population groups like women and children as well as geographical regions.
About the CCSA
The CCSA is comprised of international and supranational organizations, whose mandate includes the provision of international official statistics in the context of the Principles Governing International Statistical Activities and which have a permanent embedded statistical service in their organization and regular contacts with countries. The mandate
of the CCSA is to ensure the efficient functioning of the international statistical system; develop common standards, platforms and methodologies; provide inter-institutional support; outreach; and advocacy for high quality official statistics.