Back to Publications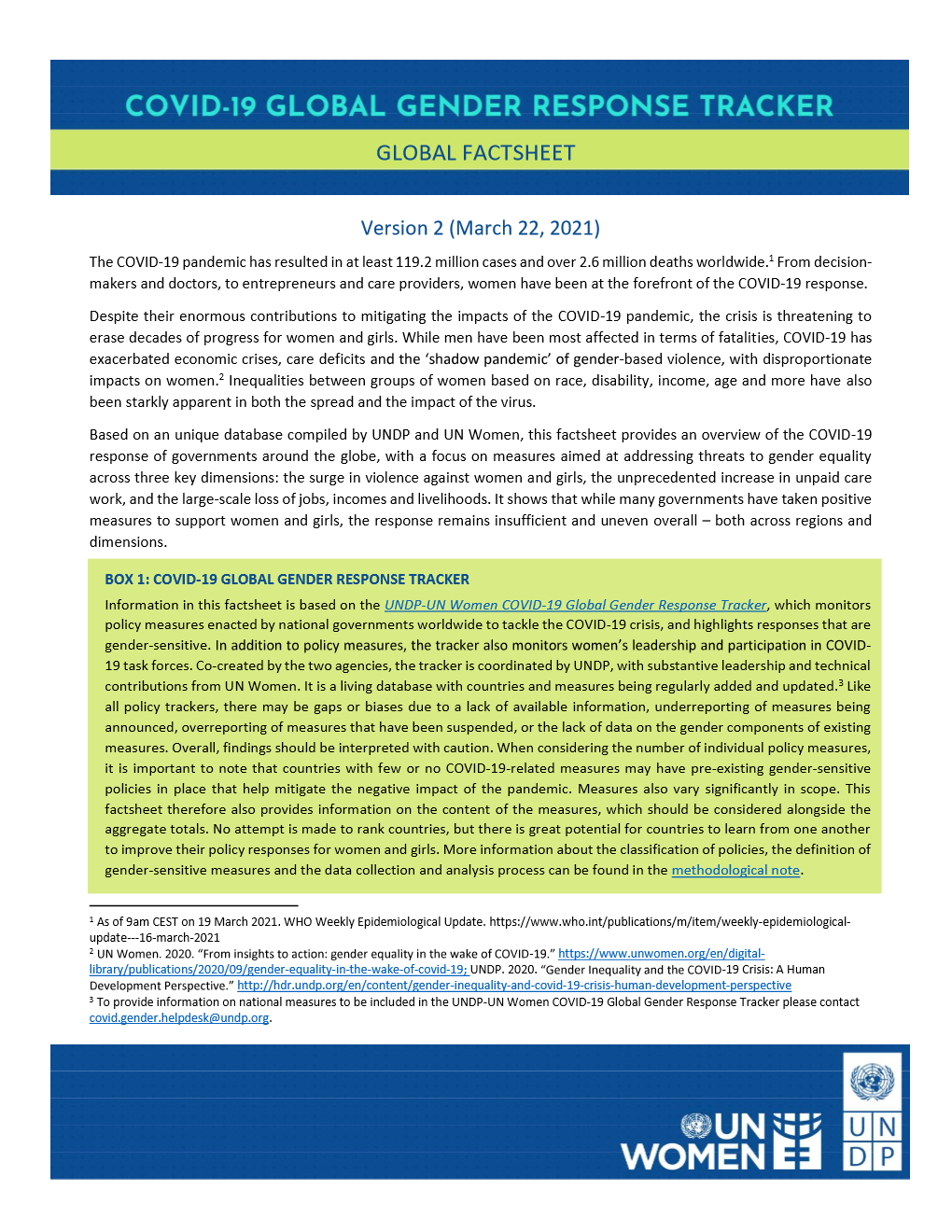 COVID-19 Global Gender Response Tracker: Factsheets
The COVID-19 Global Gender Response Tracker monitors government responses to the pandemic, and highlights those that have integrated a gender lens. Co-created by the two agencies, the tracker is coordinated by UNDP, with substantive leadership and technical contributions from UN Women. It is a living database with countries and measures being regularly added and updated.
Based on this unique database, the global factsheets provide an overview of findings in two key areas:
Factsheet 1 analyzes policy measures taken to address the surge in violence against women, women's economic insecurity, and rising unpaid care demands.
Factsheet 2 analyzes women's participation in COVID-19 task forces across 187 countries.