Back to Publications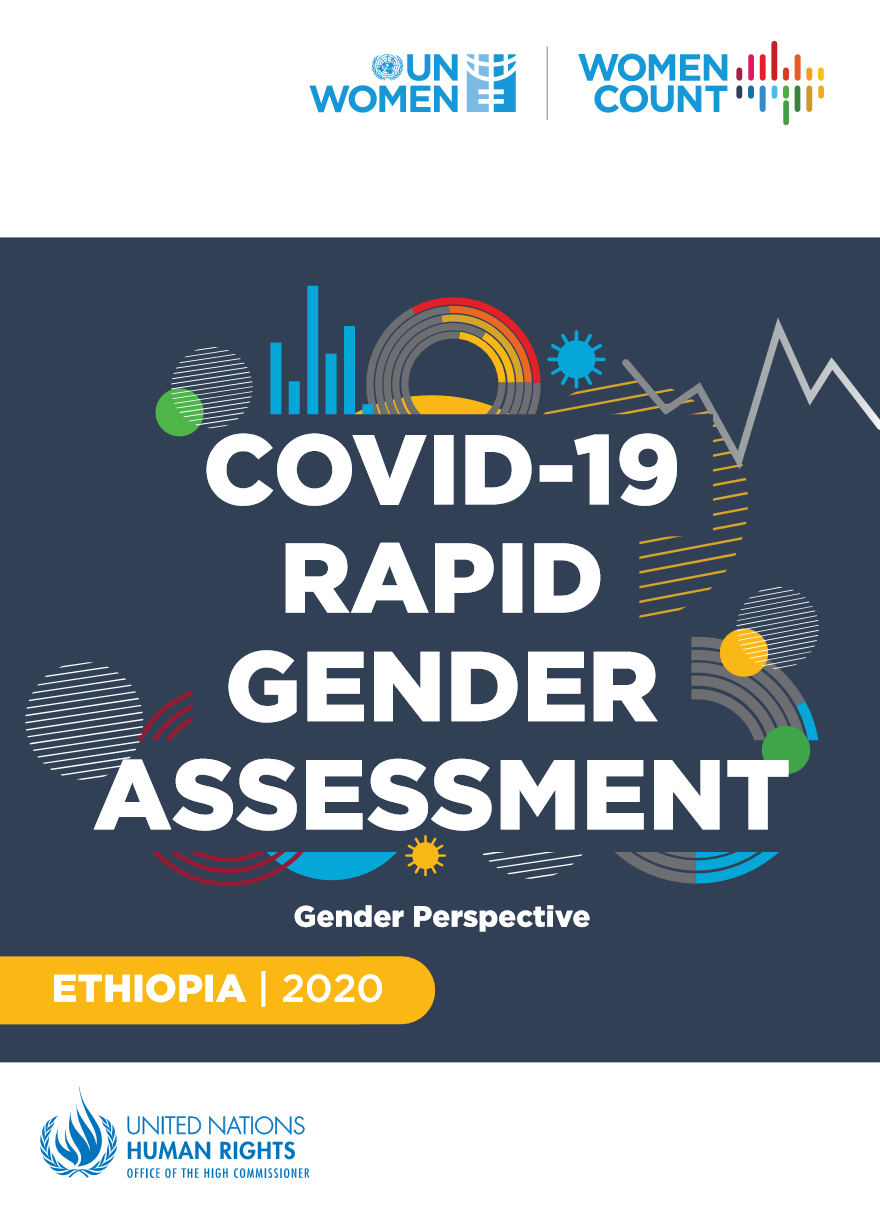 COVID-19 Gender Assessment (Ethiopia)
The first confirmed case of COVID-19 in Ethiopia was reported in March 2020, and the prime minister declared a state of emergency in April 2020. This resulted in the prohibition of interregional public transport and public gatherings, school closures across the country and the introduction of other public health measures to reduce the person-to-person transmission of the virus. Since the expiry of the state of emergency in September, various parts of the economy and schools have been allowed to gradually reopen and approximately 30 per cent of schools were reopened in October/early November 2020.
In this context, UN Women, in partnership with the Office of the High Commissioner of Human Rights (OHCHR), executed a Computer-assisted Telephone Interview (CATI) survey aimed at producing gender- and sex-disaggregated data on the impacts of COVID-19 on women and men in Ethiopia. This survey forms part of a global initiative to increase the knowledge base on the gendered impacts of the pandemic. The expected outcome of the project is that the evidence collected will ensure that the national response, advocacy, recovery and resilience plans and institutional interventions will be gender responsive by basing it on the evidence collected through this survey.
The report also provides several recommendations as to how post COVID-19 recovery measures can be tailored to better meet the needs of women and girls in Ethiopia.