Back to News
Women Count Nepal announces the Using Gender Data Award
Photo: UN Women/Merit Mahajan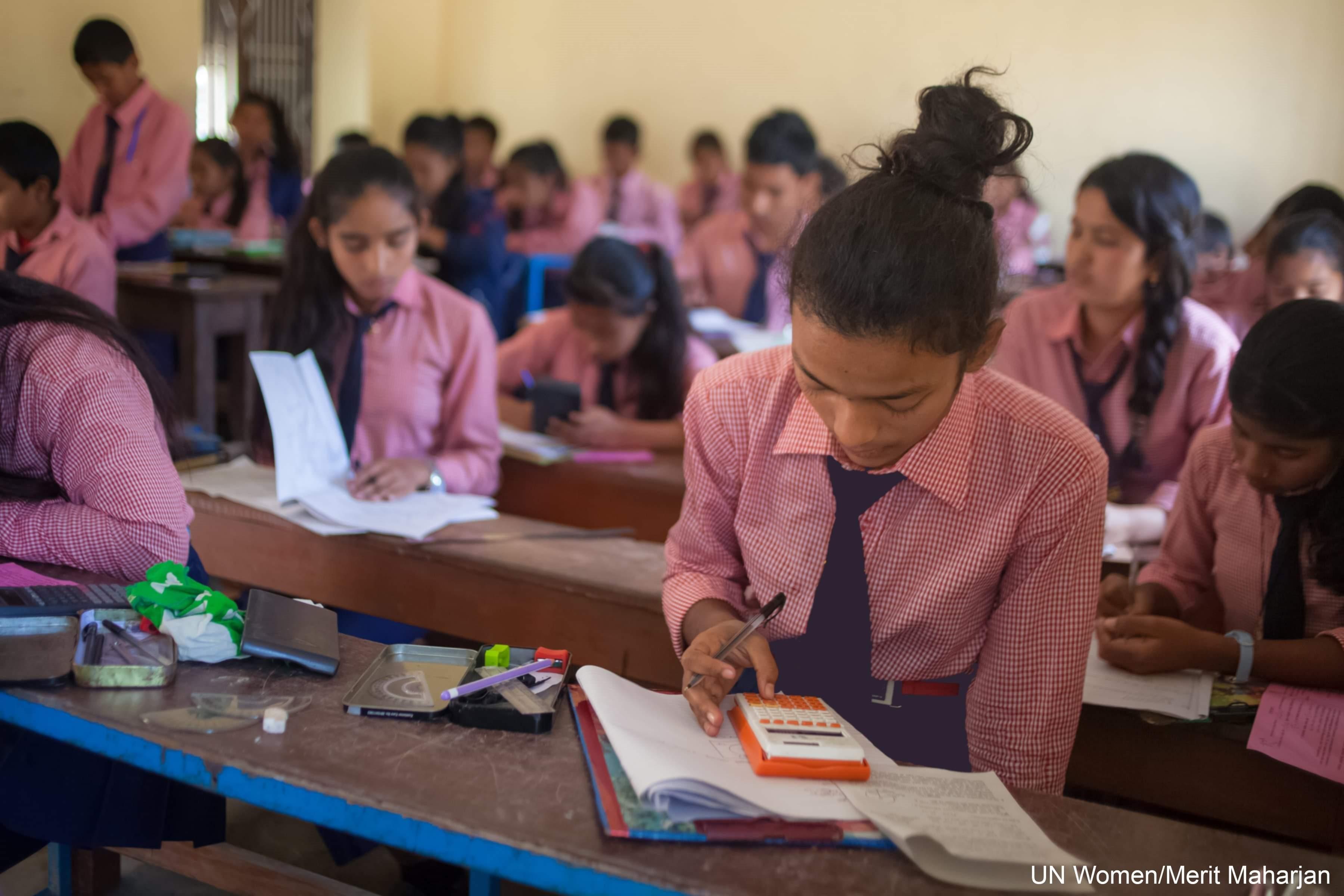 UN Women Nepal announces a new award for students who use gender data to create communications products that highlight whether progress towards gender equality is being made, focusing on the Sustainable Development Goals (SDGs). The "Using Gender Data Award" is an opportunity to show the power of gender data to trigger change. Winning participants will be invited to present their projects at the United Nations Building in Bangkok in a regional event in the Spring 2020.
Read the submission guidelines for more details.
About the SDGs
The 2030 Agenda for Sustainable Development and its 17 Sustainable Development Goals (SDGs) adopted by world leaders in 2015, embody a roadmap for progress that is sustainable and leaves no one behind.
SDG 5 focuses on gender equality, but achieving gender equality and women's empowerment is integral to each of the 17 goals. Only by ensuring the rights of women and girls across all the goals will we get to justice and inclusion, economies that work for all, and sustaining our shared environment now and for future generations. The SDGs are accompanied by a comprehensive indicator framework to help us monitor whether we are on track to achieving these goals.
Visit the SDG dashboard to learn more about the indicators.
This initiative is part of the Women Count project in Nepal