Back to News
UN Women surveys reveal that women are bearing the brunt of the COVID-19 pandemic
COVID-19 emergency response activities, Madartek, Basabo, Dhaka. Photo: UN Women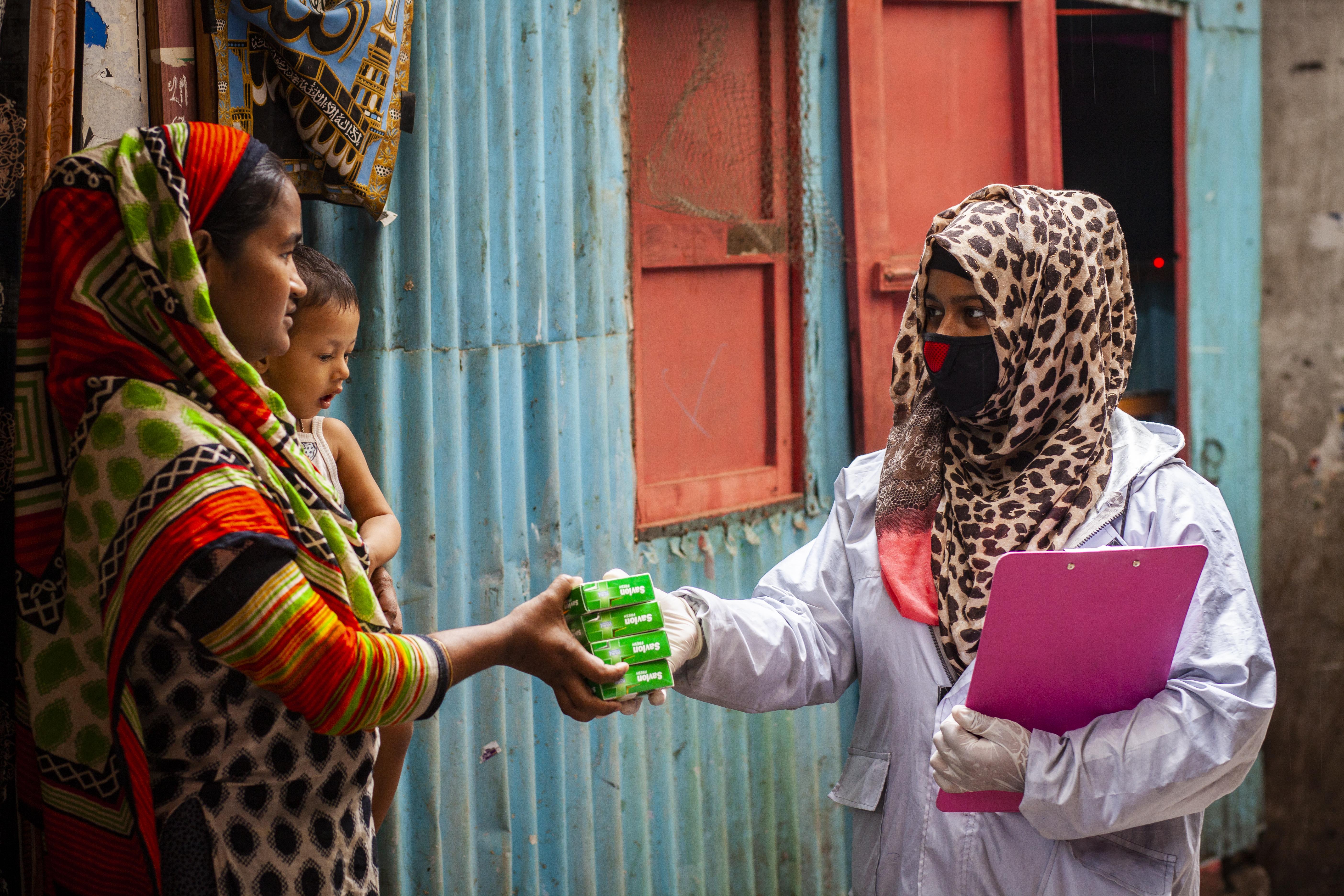 COVID-19 may be a health emergency, but the pandemic is rippling out to affect women's livelihoods, UN Women's own data shows. 
As soon as the pandemic hit, the Asia-Pacific regional office began deploying a rapid gender assessment survey to ascertain the effect of COVID-19 on women and girls, with a total of 11 countries surveyed. The Europe and Central Asia region soon followed with surveys in 16 countries. Both regions have just released reports to share their findings. 
The Asia-Pacific report reveals that the pandemic is stalling the hard-won gains that countries in the region fought so hard to achieve in recent years, particularly on the Sustainable Development Goals (SDGs). New data highlight that COVID-19 is triggering a mental health crisis, as the emotional impact of the pandemic unduly falls on women's shoulders.
Despite the data showing that both men and children are stepping up to help with household chores, the burden still falls on women, especially since they also tend to spend more time teaching their children. Increases in unpaid work, job and income loss, and the risk of rising gender-based violence are among the factors that may be contributing to higher rates of stress and anxiety among women.
From disrupting public transit to compromising water sources and triggering new migration flows, the report shows how the pandemic is disrupting progress across all SDG areas.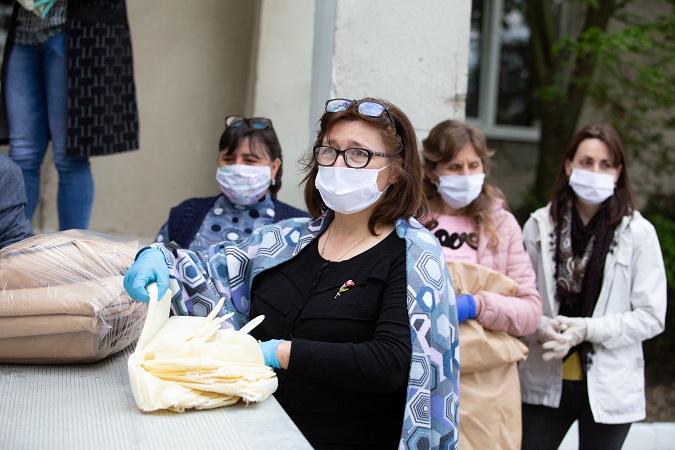 Likewise, the Europe and Central Asia report echoes these results, while taking a thematic approach. Findings captured from 10 countries and territories reveal that women's economic security in this region is also being hit hard and, in 7 out of 10 countries and territories, women are having more trouble paying for basic expenses than men. This financial stress, compounded by the increased workload at home, is taking a toll on women's mental and emotional health. And yet, access to health has been a problem. In Central Asia, three out of every five women reported challenges in accessing health services. To make matters worse, few women and men are receiving public assistance, well below 10% in most countries.
There are some glaring gaps when it comes to domestic violence. While many people reported being aware of increases in domestic violence, the troubling finding was that the majority of women did not know where to seek help for domestic violence, much less so than men. 
On the bright side, most women felt well-informed about the pandemic and believed that the information they received was clear and helpful.
Data collection in both regions was made possible by public-private partnerships. In Asia and the Pacific, collaborations with mobile telephone operators and engagement with government partners made it possible for surveys to reach more people. In Europe and Central Asia, interagency collaboration helped expand the survey to more countries and territories. 
See the reports:
 
Unlocking the lockdown: The gendered effects of COVID-19 on achieving the SDGS in Asia and the Pacific
The impact of COVID-19 on women's and men's lives and livelihoods in Europe and Central Asia