Back to Calendar
The things we've learned about collecting inclusive data
Micheque Nhambazi (left) and Bencio Mizinho (right) conduct house-to-house surveys in Mozambique, as part of a programme to combat river blindness. It's important to gather survey data from marginalized groups. Photo: Alyssa Marriner/Sightsavers 2019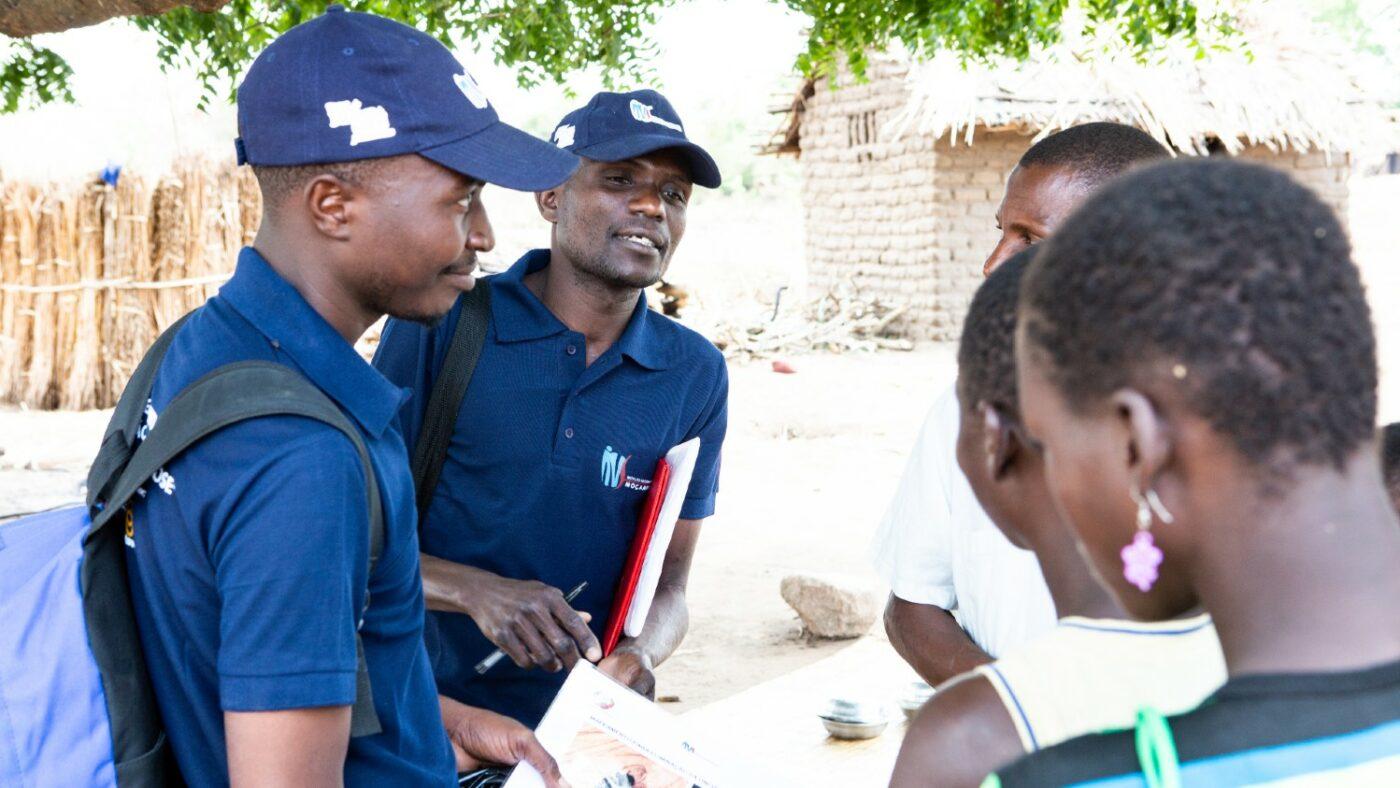 28 January, 2021 |  2:00 - 3:30 pm GMT
UN Women is collaborating with Sightsavers and partners on a special event to share what we've learned about producing data that includes everyone.
Gathering data on people with disabilities, older people, women and girls, and other marginalized groups is important, as this helps to ensure that these groups are not left behind by development programmes.
UN Women, Sightsavers, Development Initiatives and HelpAge International have been collecting, using and calling for inclusive data for several years. As we enter 2021, this online event will provide a chance to take stock of the successes and challenges that we have faced along the way. It will offer useful learnings for other organizations on how to improve their own practices, and include a Q&A with participants. The event will feature:
Alex Goldsworthy, Humanitarian Programme Officer, HelpAge International
Claudia Wells, Director of Data Use, Development Initiatives, UK
Papa Seck, Chief Statistician and Chief, Research and Data, UN Women
Munazza Gillani, country director, Sightsavers, Pakistan.
Dom Haslam, Sightsavers' Director of Policy and Programme Strategy, will be acting as moderator for the event.
Dom said: "More inclusive data is a fundamental requirement if we are to achieve the Sustainable Development Goals and their promise to Leave no one Behind. If we do not count people, their experiences, voices and contributions will be lost and as a global community we are simply more likely to fail."
Alex Goldsworthy added: "Individuals change across their life course and to effectively respond we need data to capture these important differences.
"One must also present this disaggregated data in an accessible format as well as equip teams with the skills to interpret and make decisions based on this data."
According to Papa Seck, "We need a deeper conversation on gender and intersecting inequalities, in order to start teasing out how we can embed this concept in our statistical and policy work.
"UN Women's global gender data programme, Women Count, is thus paying particular attention on how to address gender and intersectionality and ensuring that this is a default approach rather than an afterthought, as is often the case."
Claudia Wells added: "It is often said that we measure what matters, but our experience at DI has shown that time and again it is the most vulnerable and poorest people in society that are missing from data. Inclusive data is about putting this right: filling the gaps that facilitate discrimination and bias in decision making and ensuring everyone counts and is counted."
---
This story was cross-posted from Sightsavers.