Back to News
Statisticians and policymakers learn to better measure women's unpaid work
Statistics practitioners attending the workshop Credit: UN Women/Aytekin Demircioğlu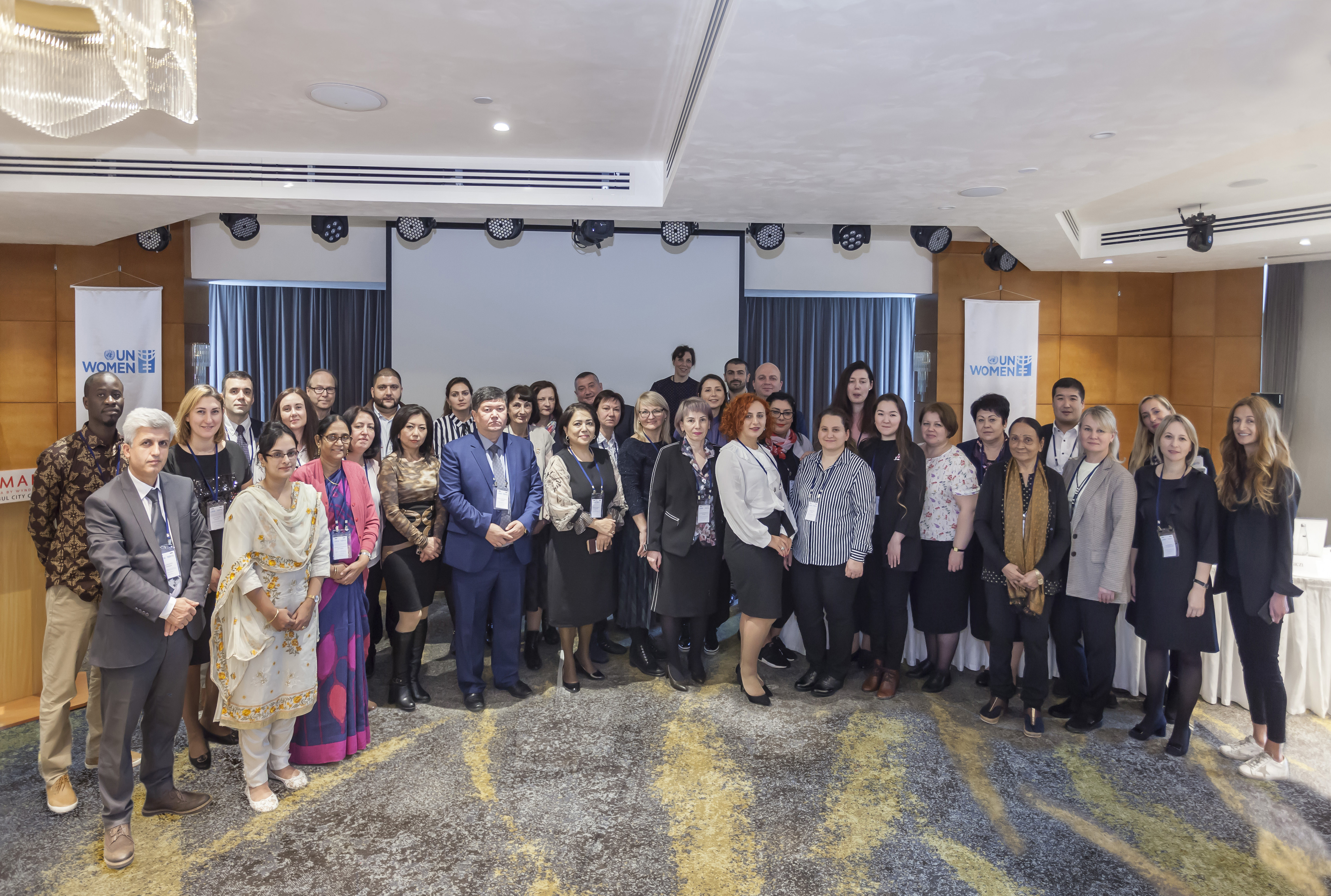 More than 40 practitioners from Eastern Europe, Central Asia, Bangladesh and Senegal met to strengthen their skills to measure how men and women spend their time, to better inform policies that address women's unpaid care and domestic work, at a recent workshop on 'Time use surveys: Data collection methods and concepts.'

The workshop, held from 26 to 28 November in Istanbul, provided a platform to share knowledge and expertise for the design, collection and use of time use statistics.

Opening the workshop, Blerta Cela, UN Women Europe and Central Asia Regional Office Deputy Regional Director said, "Gender data and Time Use statistics are key to measuring unpaid work, including care for children and the elderly. We need to close data gaps and develop data- driven policies to achieve the Sustainable Development Goals and ensure that we leave no-one behind."

In group exercises, participants filled out a diary and discussed data collection methods, and learned the different factors that need to be considered when conducting time use surveys. These surveys can be critical for measuring unpaid work, household production, people's contribution to economic growth and gender balance in daily activities. They can also track time spent on transport, leisure and the use of ICT as well as exposure to environmental pollution.

Aziza Rahman, Deputy Director of the Statistics and Informatics Division of the Bangladesh Bureau of Statistics, appreciated that, "in addition to learning trends and methodologies in developed countries, the workshop became a good platform for South-South cooperation. I could exchange ideas about how to tackle challenges specific to developing countries, including the effective ways to collect data from illiterate people with new technologies such as tablets."

But while time use surveys are recognized as essential tools for developing social policies and monitoring the sustainable development goals (SDGs), few countries conduct them regularly because of high costs and lack of expertise in collecting and analyzing the data. Although 84 countries have conducted time use Surveys, only 24 percent of them have data from 2010 or after.

"To recognize, reduce and redistribute unpaid work, we need more data and Time Use Survey is essential for this," said Indira Hirway, Director and Professor of Economics at Centre for Development Alternatives in India. She added, "Sharing unpaid domestic work is important for gender equality as well as for economic gains for all."

The workshop was organized by UN Women's gender data programme, Women Count Europe and Central Asia, which aims to support governments in addressing national gender data gaps and meeting policy and reporting commitments. Building on the workshop, UN Women will now support Georgia and Armenia to conduct their time use surveys in 2020-21, and Kyrgyzstan and Kazakhstan to develop policy briefs based on time use statistics.