Back to News
Asia-Pacific gender data contest for Beijing+25 - deadline extended
Bangkok
Vietnamese students commemorate the International Day on Elimination of Violence Against Women. Photo: UN Women/Thao Hoang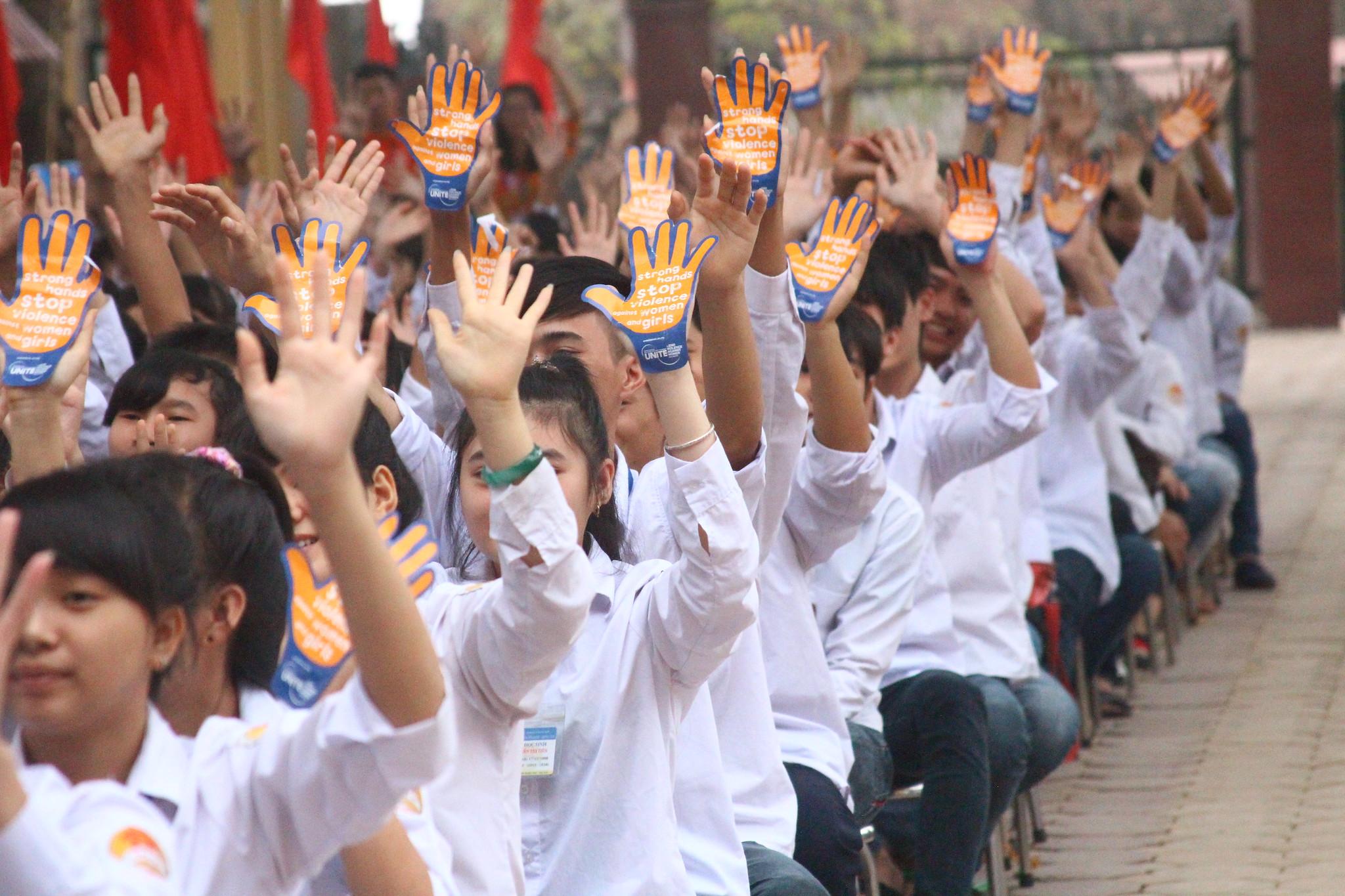 University students from across the Asia-Pacific region are invited to submit projects that use gender data to communicate the progress of gender equality in their countries.
Submissions may range from news stories, social media content and websites to interactive visualization projects, and may showcase progress, stagnation or a snapshot of gender equality in their respective countries. 
Throughout 2019, UN Women has been partnering with universities and National Statistical Offices across countries in the region to share knowledge about gender statistics to students. Through the "Using gender data" workshop series, students are transforming the way in which gender data is being used. As a result, gender statistics are increasingly making their way into news stories, social media feeds and, ultimately, the lives of every young person in Asia and the Pacific. Making gender data accessible and bringing it into the public sphere has the potential to influence change and help realize the promises made in Beijing 25 years ago. 
To encourage students to share their data stories with the world, UN Women is introducing the "Using Gender Data" Awards. Winning participants will be invited to present their projects at the United Nations Building in Bangkok in a regional event, during the Beijing+25 meetings at the end of November 2019. 

The deadline for submissions is 8 November 2019. View the competition rules and guidelines.