Back to Stories
Qualitative data is key to ensuring no one gets left behind by the coronavirus response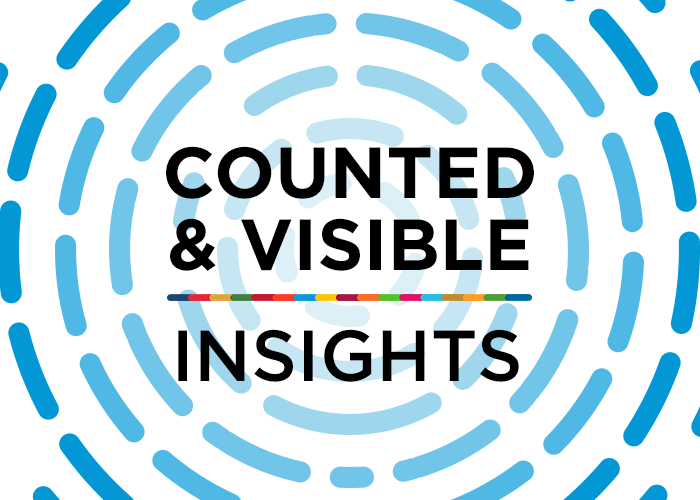 The first confirmed COVID-19 case in Colombia was registered on 6 March 2020. This morning, the national count totalled 8,959, while the global count has surpassed 3.7 million.
The little sex-disagregated data available shows a puzzling trend: more men are dying from COVID-19 than women. But this data – which is deeply important for scientific research and public health policies – doesn't cover all of the gendered impacts of the virus.
Qualitative data is also needed.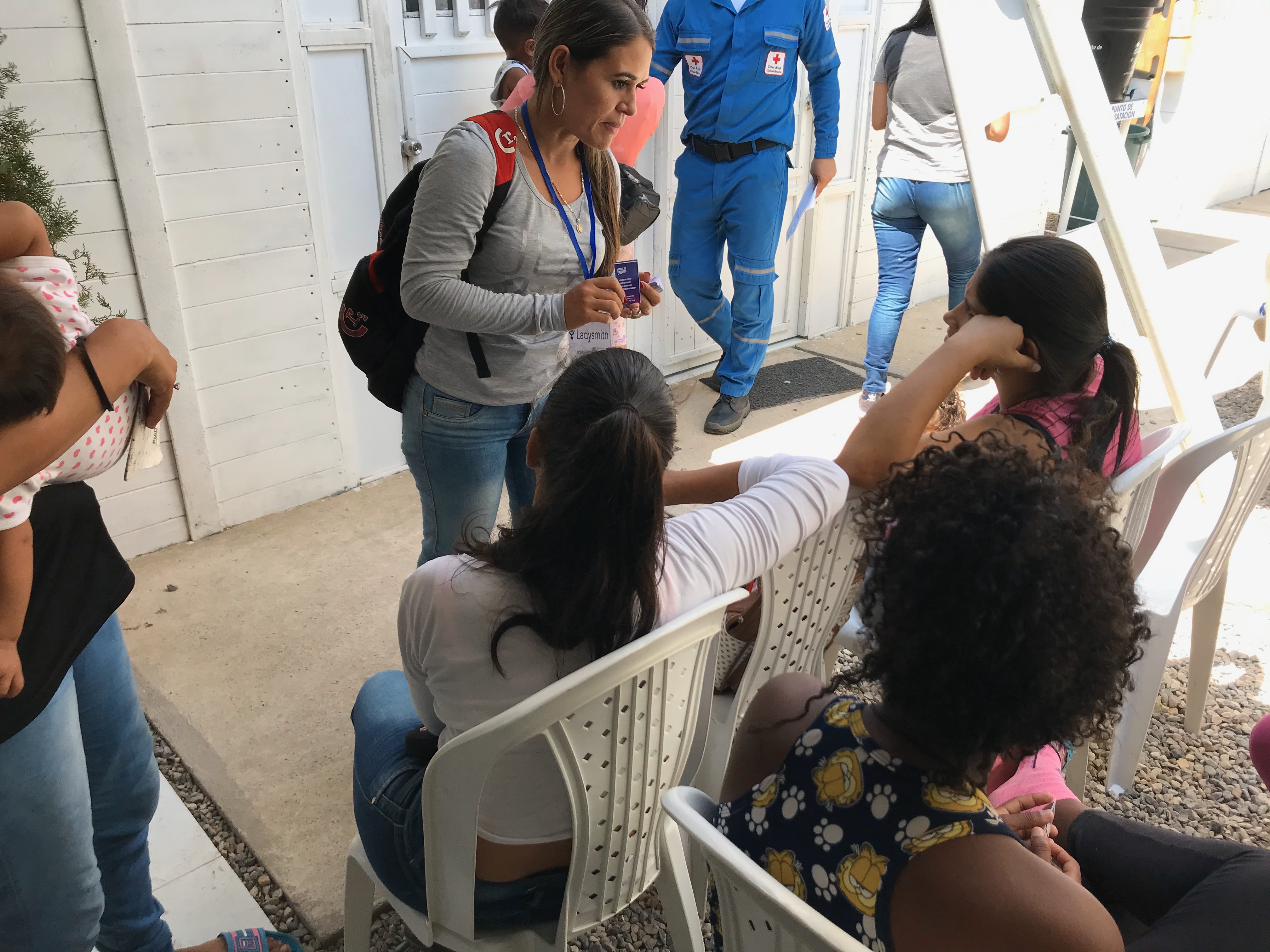 In Colombia, we run a mixed-methods gender data project called Cosas de Mujeres. And it's the qualitative data, generated through conversations with women, that alerted us to how 'flattening the curve' is especially hard on some groups, leaving many behind.  
We've learned that some women are 'sheltered-in-place' with previously estranged violent partners, who returned home because of the quarantine orders. And that migrant women who relied on humanitarian assistance to care for children and elderly parents no longer have access to it. Some of those same women are being evicted from overcrowded housing by landlords following social distancing advice – leaving them to sleep on the street. 
Qualitative data can reveal unexpected outcomes and intersecting inequalities (in this case, gender, migration status and social class). Our research on social protection similarly illustrates why qualitative data needs to be put in conversation with quantitative data.
Gender data gaps and cash transfers
Conditional cash transfers (CCTs) are a major component of efforts to achieve the SDGs in over 62 countries. They provide a monthly cash incentive to women like Suniva and Juana in Peru, if they meet conditionalities like attending prenatal exams and taking their children to school and regular health appointments.
 
Hundreds of quantitative studies show that conditionalities generate demand for health and education services in rural places where before, demand was low. Such studies drive their use by policymakers. 
Qualitative research from a gender perspective, however, tells a different story: while the cash helps families afford basic goods, the conditionalities have unintended consequences and hidden costs. 
In interviews, mothers like Suniva say they are routinely threatened with suspension if they don't comply with 'shadow conditions' like marching in political parades, keeping a tidy house, and growing food: 
"[We have to] do what they tell us. Plant gardens, have vegetables. ... Because if not, they say that they'll kick us out of the programme. ... Like that, they've said it to us."

 
We've learned that women can walk for hours to reach the nearest health clinic, only to find it closed due to short-staffing and absenteeism. A field note from a community meeting with CCT recipients and district-level health staff, for example, reads:
A woman with long [braids] named Juana says that in her village there is often no one at the health post (the staff from this post are also absent from the meeting). She recounts that the other day a mother gave birth alone because the nurse wasn't there. A staff person [from another post in the same district] interrupts to say that the nurse no longer works there, at which point Juana apologizes and takes her seat.

 
The statistic that 96% of women meet the conditionalities hides these challenges and others that require quantitative measurement, like women's time use, and qualitative data, like service quality.
Cash transfers play an important role in the COVID-19 response. Countries in South and North America, South Asia and sub-Saharan Africa are expanding or providing new cash transfers, most without onerous conditionalities. These developments are encouraging. To ensure that the most vulnerable – and often least visible – benefit, fissures in our social protection systems need to be addressed. Doing so will require many kinds of data.
In Peru, Humanitarian OpenStreetMap is using citizen-generated data to identify areas where cash transfers aren't reaching vulnerable populations. In India, a mobile radio platform Mobile Vaani crowdsources feedback from residents in hard-to-reach communities, revealing that families from marginalized castes aren't receiving free food rations. And in Colombia, we're feeding insights generated through Cosas de Mujeres to government, humanitarian agencies and donors who are looking both to curb viral spread and uphold the rights of migrant women.  
Mixing methods to leave no one behind 
A few years ago, human rights activist and attorney Rafia Zakaria wrote, "numbers never lie, but they do omit." 
Qualitative data show not just 'if' a policy or service works (the outcome), but 'how' (the process of reaching that outcome). By nature, qualitative methods allow for discovery and surprise, making unforeseen outcomes and intersecting inequalities visible – and addressable. 
Responsibly deployed qualitative data also allow beneficiaries to shape the interventions intended to serve them. Women's lived accounts of COVID-19 remind us that a response and recovery that leaves no one behind must include their voices, too.
---
Tara Patricia Cookson is co-founder and Director of Ladysmith. She is author of Unjust Conditions, an award-winning ethnography of women's experiences in the world's biggest anti-poverty programmes. She received her PhD from the University of Cambridge, where she was a Gates Cambridge Scholar.
Lorena Fuentes is co-founder and Principal of Ladysmith, and Lecturer in the department of International Development Studies at the University of California, Los Angeles. She received her PhD from University of London, Birkbeck. 
This article is part of a series called Counted and Visible: Insights, which reflects the voices of experts from UN Women's global conference, Counted and Visible, on measuring gender and its intersecting inequalities, held in February 2020.