Back to Stories
Has it become too dangerous to measure violence against women?
Orange the World 2019 - Ecuador. Photo: UN Women/Johis Alarcón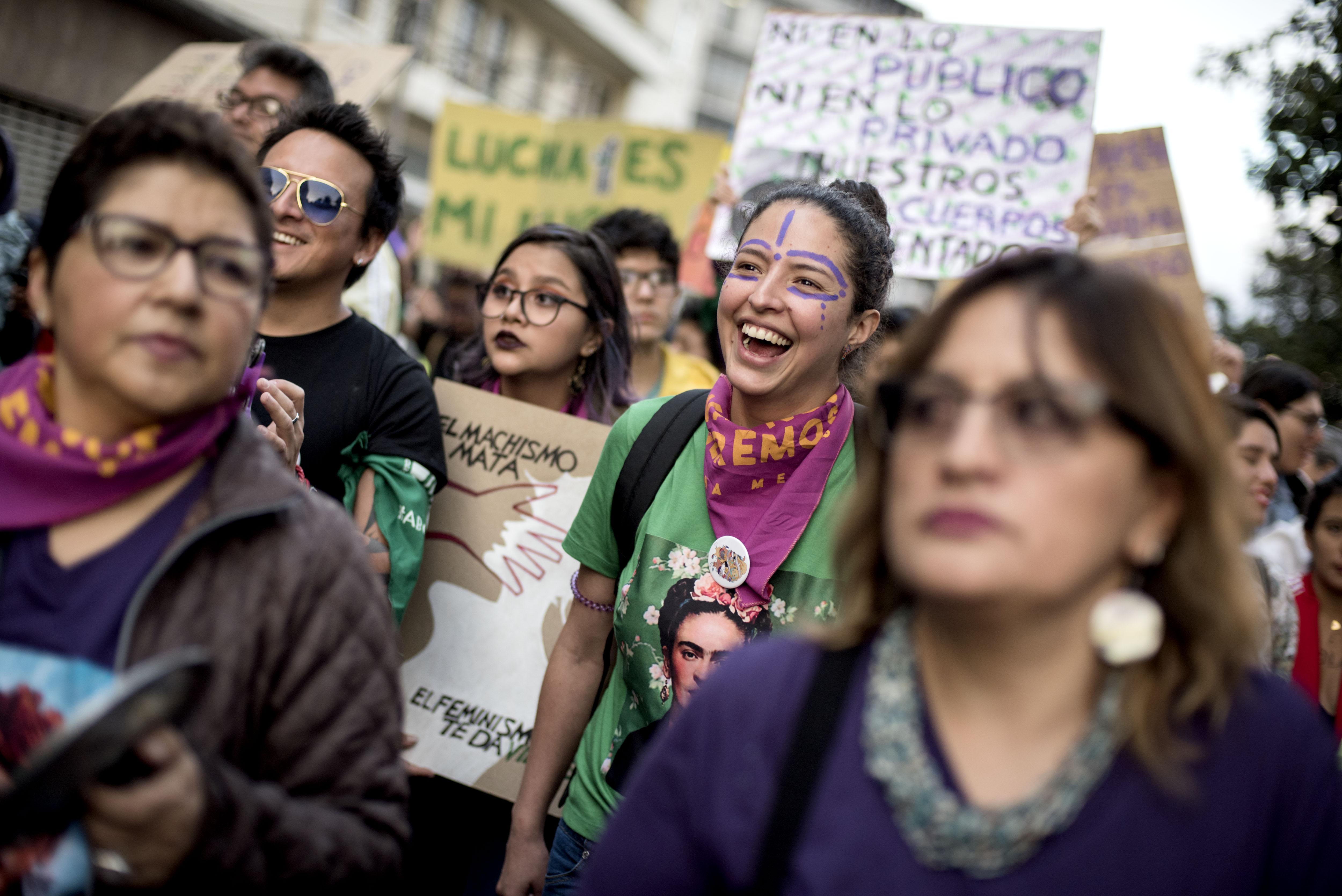 The following excerpt is posted from an article originally published on Devex.
Some reports indicate that calls to domestic violence hotlines, police, and shelters are increasing during the outbreak. In February, one help line in Singapore registered a 33% increase in calls compared with the amount received during that month last year. In Kosovo, the Ministry of Justice reported a 17% jump in cases of gender-based violence in March, compared with the same period in 2019, according to UNFPA.
In other countries, reporting, calls, and service use are decreasing as women find themselves unable to leave the house or fearful of being overheard on the phone by an abusive partner. This discrepancy is why interpreting service data is so difficult and why it cannot serve as a proxy for prevalence, said Juncal Plazaola Castano, a policy specialist on violence-against-women data for UN Women.
The national hotline in Argentina, for example, is receiving an overwhelming number of requests for support via WhatsApp — data that Castano's UN Women colleagues in the Argentina country office are working to compile and analyze to inform a response.
But many people are also calling help lines for issues unrelated to violence — such as in regard to livelihood or food security concerns. And Castano said some women may be in such a desperate situation that they call the national hotline together with the provincial health line and municipal hotline.
"It may be the same woman doing five calls in a desperate moment — five calls to five different services. And are you counting that as five different cases?" Castano said.
New opportunities
As the virus spreads in countries with weak institutions, less information and data will be available. U.N. agencies have been working together to provide groups eager to measure gender-based violence with alternative ideas to understand COVID-related violence in these contexts.
"We are in this situation that is complicated because if we don't give an option, some people will go ahead anyway. But this is an evolving field, and we don't have ready-made answers," Jansen said.
There are some methods experts advise against, such as adding questions about violence to socioeconomic assessments. Other tools — web-based platforms or surveys conducted by telephone, for example — pose unique risks and ethical concerns and could easily put women in danger.
Several countries have halted progress on prevalence surveys following the coronavirus crisis, including Myanmar, where interviewers were scheduled for training just as COVID-19 became a pandemic. Jansen sees this delay as an opportunity to change the country's questionnaire.
"We will try to get a small set of questions included to the standard questionnaire to measure after the pandemic whether there was an impact of COVID-19 on the prevalence of violence," she said.
But costly prevalence surveys are not the only way to gain an understanding of women's realities right now, and the pandemic could spur researchers to strengthen other methods and be more adaptable in the future, GBV experts told Devex.
Having a better understanding of what groups want to collect data for can help steer efforts in a safer direction, Castano said. "The first question that we always ask is: 'Why do you need to collect these data?' — meaning, try to put in balance what you gain collecting the data versus ... the risks that you may be putting on women that you are interviewing," she said.
 
Read the full article on Devex.
---
This article was originally published on Devex. UN Women is partnering with Devex to explore how data is being used to inform policy and advocacy to advance gender equality. Gender data is crucial to make every woman and girl count. Visit the Focus on: Gender Data page for more. Disclaimer: the views in this article do not necessarily represent the views of UN Women.