Back to Publications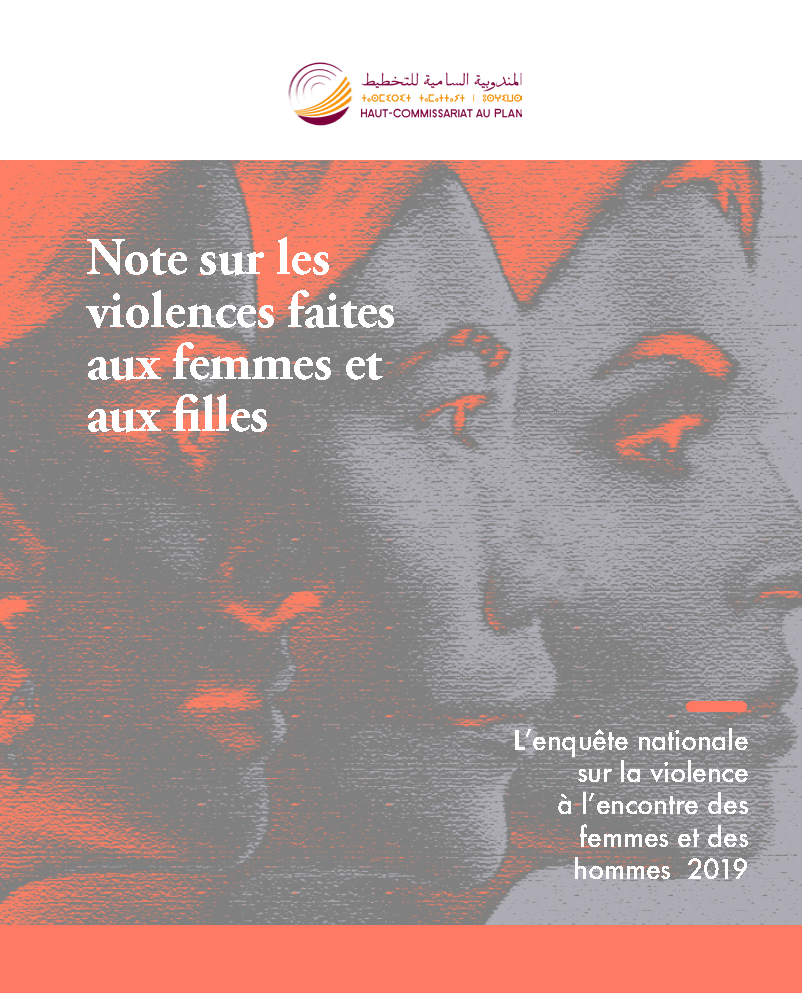 Note sur les violences faites aux femmes et aux filles
English
The report "Violence Against Women and Girls" documents the results of the 2019 National survey on violence against women and men.
It follows the ambitious efforts of Morocco's national statistical office – the High Commission for Planning (HCP) - to strengthen the production of gender-sensitive statistics in Morocco, and marks the release of the second survey on violence against women, 10 years after the first.
It accurately unveils the complex, multidimensional and ongoing reality of violence against women and girls in Morocco. If the results of this last survey confirm the high prevalence of violence against women in society (with a  57.1% rate), they also indicate the variable geometry of this prevalence and underline the continuity of this phenomenon by revealing that during their life cycle, more than eight out of ten women in Morocco have suffered at least one act of violence. They also alert to the young age of the victims (girls aged 15 to 19 representing the first category of victims) and the insecurity of the marital context, which continues to be the most violent living space for urban and rural women : (46.1%, or 5.3 million women).
Française
Le rapport «Violence contre les femmes et les filles» documente les résultats de l'enquête nationale 2019 sur la violence à l'égard des femmes et des hommes.
Ce rapport, qui vient saluer les efforts ambitieux du HCP dans le renforcement du socle de statistiques sensibles au genre du Maroc, marque la sortie de la deuxième enquête sur la violence à l'égard des femmes, 10 ans après la première enquête de prévalence.
Il révèle un ensemble de résultats structurels et lève le voile avec beaucoup de justesse, sur la réalité complexe, pluriforme et continue des violences à l'égard des femmes et des filles au Maroc. Si les résultats restitués dans cette dernière enquête confirment la forte prévalence de la violence faite aux femmes dans la société (avec un taux de prévalence de 57 ,1%), ils indiquent également l'évolution à géométrie variable de cette prévalence et soulignent la continuité de ce phénomène en révélant que durant leur cycle de vie, plus de huit femmes sur dix au Maroc ont subi au moins un acte de violence. Ils alertent également sur le jeune âge des victimes (les filles âgées de 15 à 19 ans représentant la première catégorie de victimes) et l'insécurité du contexte conjugal, qui continue à être l'espace de vie le plus violent pour les femmes citadines et rurales : (46,1%, soit 5,3 millions de femmes).