Back to Stories
In Senegal, RGA results spur a new programme to support vulnerable women while increasing the knowledge of social protection actors
Photo: UN Women/Chérif Khoury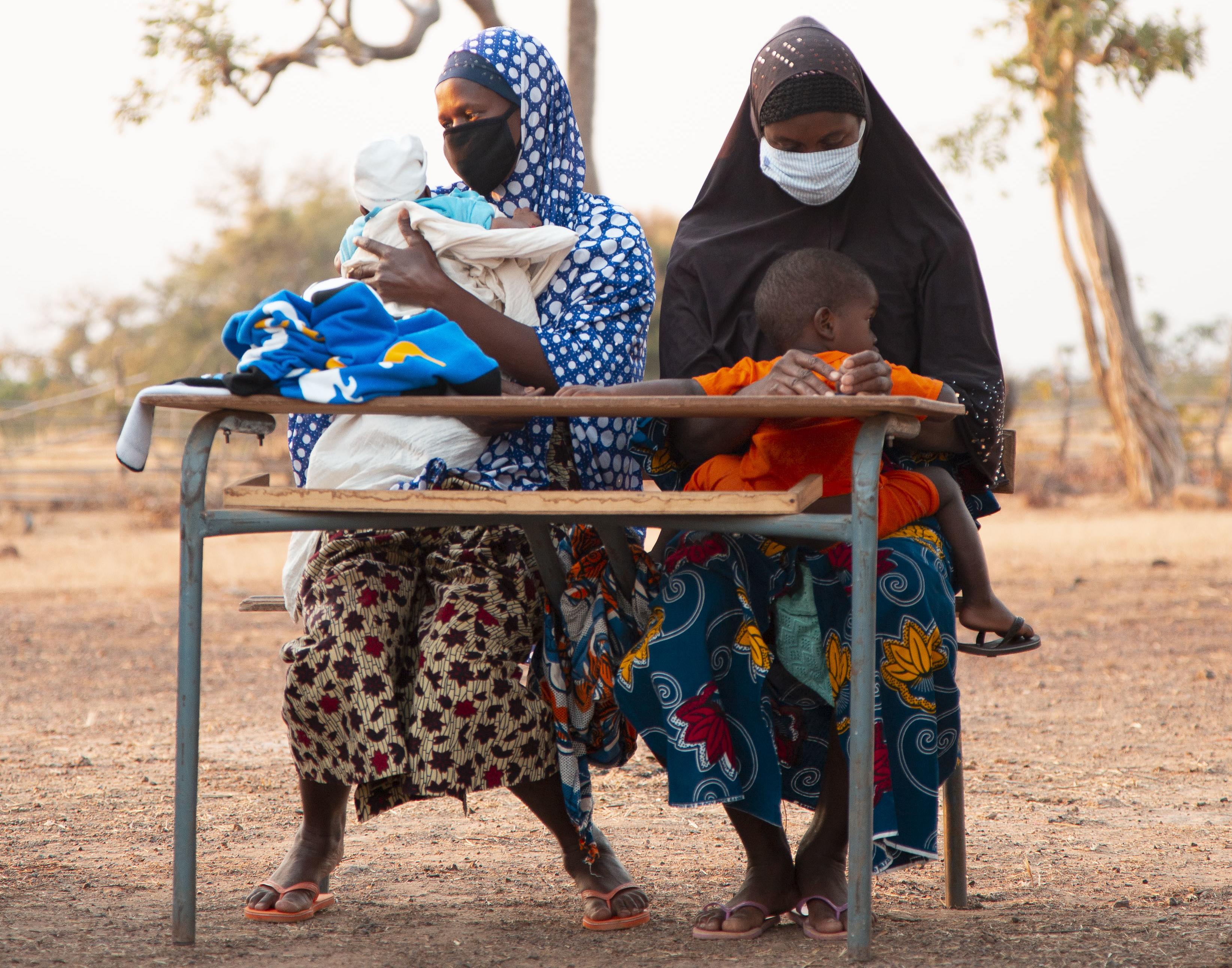 The results of a rapid gender assessment (RGA) on the effects of COVID-19 in Senegal have fuelled a new programme aimed at strengthening the resilience of vulnerable groups and women in the informal sector in particular, which has since received USD 1.7-million in funding. The results have also increased the knowledge of social protection actors of the specific impacts of COVID-19 on women while data on access to health care and gender-based violence have been shared with academics and policymakers with a view to shaping research and responses.
| | |
| --- | --- |
| | UN Women Senegal teamed up with UN Human Rights and UNICEF to design a survey administered via computer-assisted telephone interviews to 2,742 respondents in July–August 2020. The assessment was funded by the Women Count programme and carried out in collaboration with the National Statistics Agency (ANSD) and the Ministry of Women, Family, Gender and Child Protection (MFFGPE). Results were shared with government, civil society and academia at an African Statistics Day event in November and published in a comprehensive national report. |
Papa Ibrahima Silmang Sene, Technical Advisor to the Director General of ANSD, says the RGA sought to track the differential impacts of the pandemic: "These results have allowed us to appreciate the perceptions of the population on the impact of COVID-19 on daily life, notably for certain categories of the population."
He says ANSD went on to deepen that knowledge with further impact studies targeted to households and businesses, all of which has helped ANSD plan its activities, and helped inform decision-makers. Sene explains that Senegal has Gender Units embedded in several ministries that participated in the African Statistics Day event in November where the RGA results were presented.
The Ministry of Women, Gender Family and Child Protection (MFFGPE) also shared key results with social protection delegates at a workshop in December 2020, explains Astou Diouf Gueye, Director of Equity and Gender Equality for the MFFGPE.
She says UN Women's findings confirmed the results of other Ministry research, including a study financed by UNFPA and undertaken by the University of Thiès. "The study was interesting because it confirmed the results of the previous one, which allowed decision-makers to really understand how the pandemic has exacerbated inequalities."
The RGA notably reveals that more employed women than men had suffered a total or partial loss of income (81 versus 78%). But self-employed women were the hardest hit of all, with a whopping 93% losing income (versus 90% of self-employed men).
Gueye says the RGA data was cited in their proposal for the Resilience-Building Programme for Households and Vulnerable Groups (PAREM), which has since received CFA 900 million (USD 1.7 million) in funding from the Italian Agency for Development Cooperation. Launched in April 2021, the programme focuses on the economic resilience of women in the informal sector, through subsidies and economic support to women-led small and medium-sized enterprises (SMEs) and community capacity-building for poor women and those from vulnerable groups.
The RGA also captured data on intersecting forms of discrimination, such as on disability, to understand the compounding effects of intersecting inequalities. It reveals that 20% of respondents who needed reproductive health services (contraception, screening and treatment for STDs and HIV, infertility treatment, care for survivors of gender-based violence, care related to pregnancy) could not access, or had difficulties in accessing, such services. For people with disabilities, the rate was 32%.
When it comes to whether respondents perceived that domestic violence had increased during the pandemic, the RGA found that 27% of all respondents agreed. The number reached 34% among people with disabilities.
Gueye says the results on access to care and on gender-based violence were among the data it shared with regional researchers, academics and policymakers during the Galien Forum Africa, which was hosted by Senegal from 9–11 December 2020.
The Ministry is working with UNFPA to integrate COVID-19-related concerns, particularly related to gender-based violence, so as to expand their interventions and render them more specific.
All RGA findings have also been shared with the UN Country Team and will be included in Senegal's forthcoming Socioeconomic Impact Assessment on COVID-19.
---
Michka Seroussi, Gender Statistics Specialist for UN Women's Regional Office for Western and Central Africa, and Mahmouth Diouf, UN Women Senegal Gender Statistics Expert, developed the methodology alongside ANSD, UNICEF and UN Human Rights.
About the author: Jen Ross is a freelance writer and editor with more than 10 years of UN experience, including with UN-ECLAC, OHCHR and UN Women.